There are 3 levels to a Facebook ad campaign. The creation of the ad campaign begins with setting the objective of your campaign, then goes into deciding who you want to target with the ad and what pricing to set. The campaign finishes with the creative aspect of choosing images, and writing the copy.
For each campaign, you can choose one or several advert sets, also known as separate audiences based on differences in targeting characteristics.For every different ad set you can also have a variety of different image sand/or copy. With this structure it will allow you to tailor ads specifically to the various audiences under each campaign, allowing for more personalised ads for viewers. You can change this to suit your prospective customers, so there is plenty of opportunity to test out what ads and audiences are most successful in reaching your goal.
There are many Facebook ad types, the main of which are promoted posts and boosted posts.
Promoted Post
A promoted post is a post created specifically as an ad that you can pay for to promote to Facebook users. This will show up in users' news feed like a normal post. With a promoted post you can use a specific tracking token on your URL to inform you as to which leads are coming from your ad, get specific with targeting and audiences, and test out several different ads to see which performs best.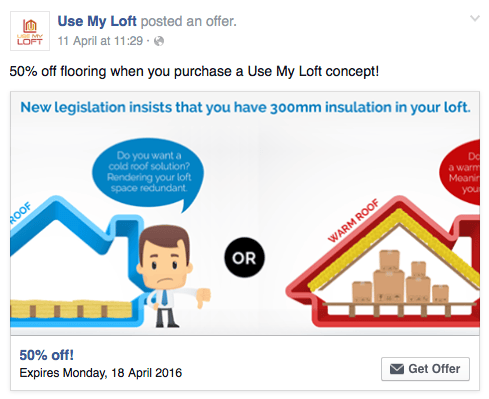 Boosted Post
A boosted post is an organic post on your Facebook business page that you can put money behind, and Facebook will deliver your post to a wider audience like with a promoted post.
Boosted posts have more of a focus on reaching your exiting fans and increasing engagement on your Facebook page's posts to make it seem like the engagement is organic. The boosted post can also be served to people that don't already like your page.