what is link building?
Link building is the process of acquiring links from other websites to your own. This is an extremely important element to the SEO process – Google was initially built focussed primarily on links around the web.
Onsite SEO: are the changes you make to your website, with the overall aim of telling search engines what your website is about, and what individual pages are about. This is coupled with ensuring that your website is following search engine guidelines (Title Tags, Header Tags, Meta Information) – normally Google Webmaster Tools.
Offsite SEO is the promotion of your website across the web – a main component of this being link building. Our simplest explanation for this is that it is "word of mouth spread across the web". i.e. a link to your website is interpreted as a recommendation of it, so if a client has a link of your website coming from theres. You can tell search engines what your website is about but, if everyone else is telling search engines what your website is about, it will get better rankings and is likely to show for more when people are searching.
its time to start link building
The key to success in link building is monitoring, managing and learning. Start with a spreadsheet to track your link progress: This is where we can track which links we have researched together with their value – both in Domain Authority and relevance.
Current Links
The first stage should be to look through your current links to ensure that you have the perfect start. There is no point in going out and building links if you already have a poor link profile.
There are tools out there to do this such as Link Detox and Moz Open Site Explorer – The Moz tool has a Spam score for websites – with the idea being that those that have a score over 5 should be removed. However although there are tools out there, it is still better to assess the links manually to ensure that this is done correctly.
The main plan is to ensure that the links are relevant. There is a simple test for this: "If Search Engines didn't exist would I still want a link from this website?" We find that asking this question works most of the time when building links to your website.
Competitor Analysis
This is an extremely obvious technique. The basic concept being, to find the competitors that are doing well within your industry and analyse their link building techniques, to see what they are getting right. The way to evolve this, is to then exploit the knowledge gained to modernise and improve on these competitors' methods.
Content is King
Building good quality, unique content on a website that people will be interested in and then share online. Obviously, this will also initially involve sharing the content yourselves to get the ball rolling.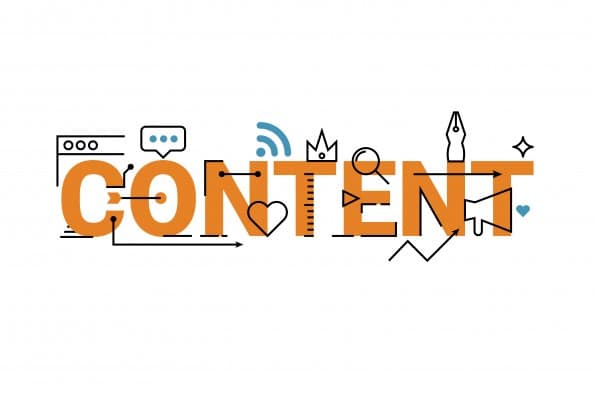 Social Media
We have all probably seen the importance of Social Media. It has been a ranking factor in Search Engines for quite a while, but also brings it's own wealth in digital marketing. Here are a few examples of how it can be utilised:
Build your followers and drive traffic to your website;
As a first point of contact for customer service;
To build company branding;
To engage with other companies, within your industry, and potential customers.
To show people what your product/service is about.