We're really excited to have been a part of the Jump Xtreme Tamworth website and park launch! After being involved with the project right from the start, developing the brand, website and other marketing collateral we can now finally celebrate it's grand opening!
From start to finish Give The Dog A Bone have worked closely with Jump Xtreme to make this one of the best of it's kind, with exceptional, top of the range equipment and an even better colour scheme.. no hints as to who advised on the brand colours!
After numerous design ideas, Jump Xtreme decided on an urban street vibe that includes a very impressive giant graffiti wall in which the unique nature of Jump is showcased.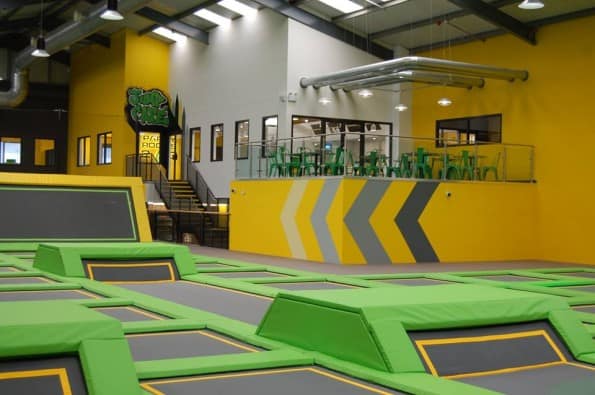 The website then followed, not only is it an information hub on all the different activities that are going on at the Jump Xtreme HQ, crucially it fulfills an important ecommerce function for bookings and online payment. Also, every visitor has to complete a waiver online before they can set foot on the trampolines which is also built into the website. The fully responsive website was developed on a Drupal framework, which includes mobile responsiveness. With a crisp, clean design and easy-to-navigate site map, the site complemented the branding perfectly and achieves everything that Jump Xtreme needed.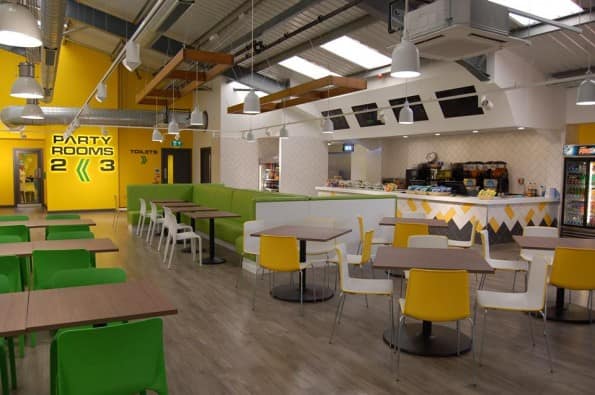 Social and PR
Saturday 23rd July, the launch party was a great success!
We were joined by Chris Pincher MP, Mayor Ken Norchi and Councillor Tina Clements, who officially opened the trampoline park alongside, Sue, Simon, James & Rebecca Lloyd!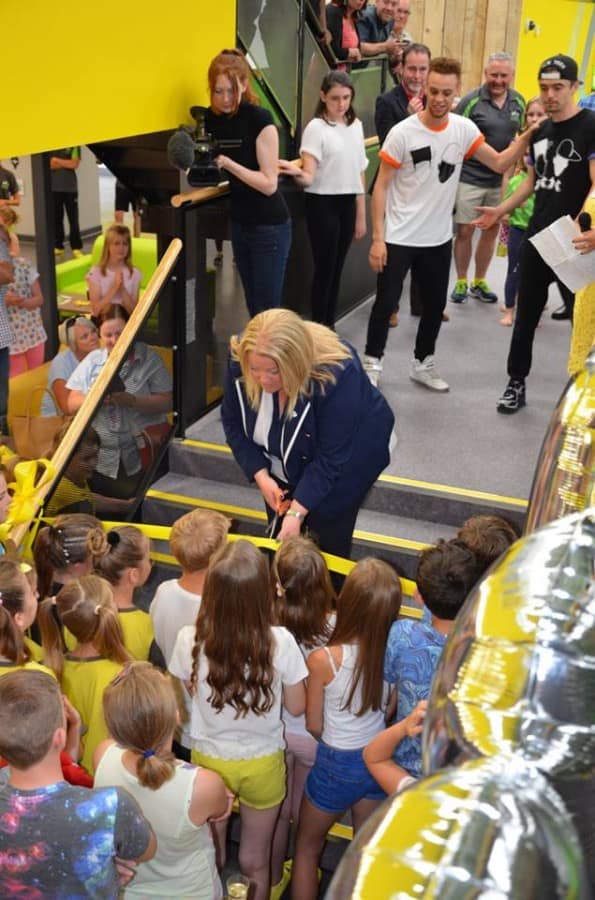 Chris and Wes also joined us to do some flippin' good dance moves on the trampolines with Tamworth's finest Brownies and Scouts clubs!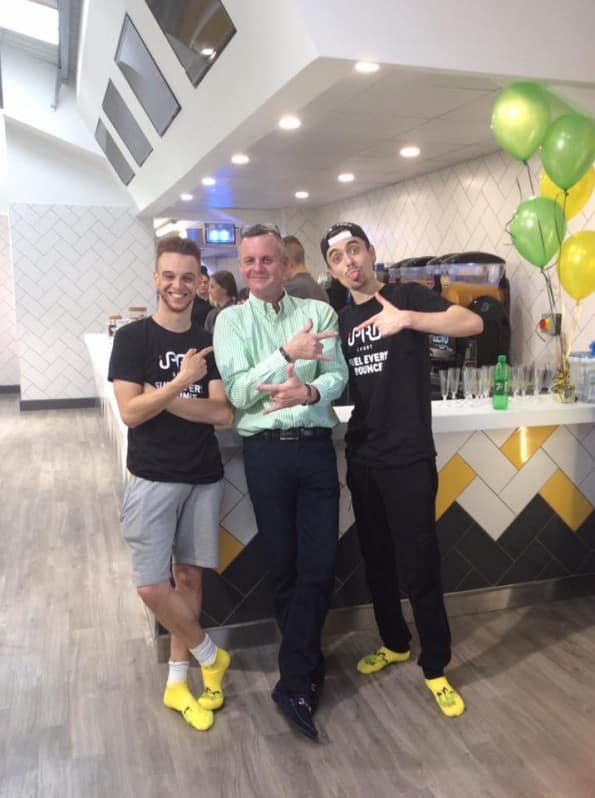 We also had media coverage from The Tamworth Herald, Lichfield Mercury, Sutton Observer, Nuneaton News, The Birmingham Mail and Burton Mail. Families South Staffordshire, Key 103 & Heart West Midlands have been reporting on the development and launch of Jump Xtreme right up until Saturday!
With the hope of opening 10 new trampoline parks across the country, Jump Xtreme are due to open the next two parks in Chester and Altrincham within the next 5 months whilst we still continue to give them ongoing support with social media output such as Facebook and Twitter, website changes/updates, artwork, and email marketing.