We have designed brochures for every single use you can think of. From property brochures to full product catalogues, we have a wealth of experience and can create exactly the right brochure for your requirements.
The beauty of a brochure in the digital age is that not only can it be printed and physically handed to potential and current clients, we can also create animated, interactive versions of your printed brochures to use across websites and social media.
Our design team utilise a wide range of software and will work with the assets you supply or help you source photography and craft your copy.
We want to ensure that your brand and the services that you offer are displayed to your customers in a professional and creative manner. There's nothing like the tactile feel, or aroma, of a beautifully printed brochure, and in the world of all-things-digital, a printed piece can really help you stand out from the crowd.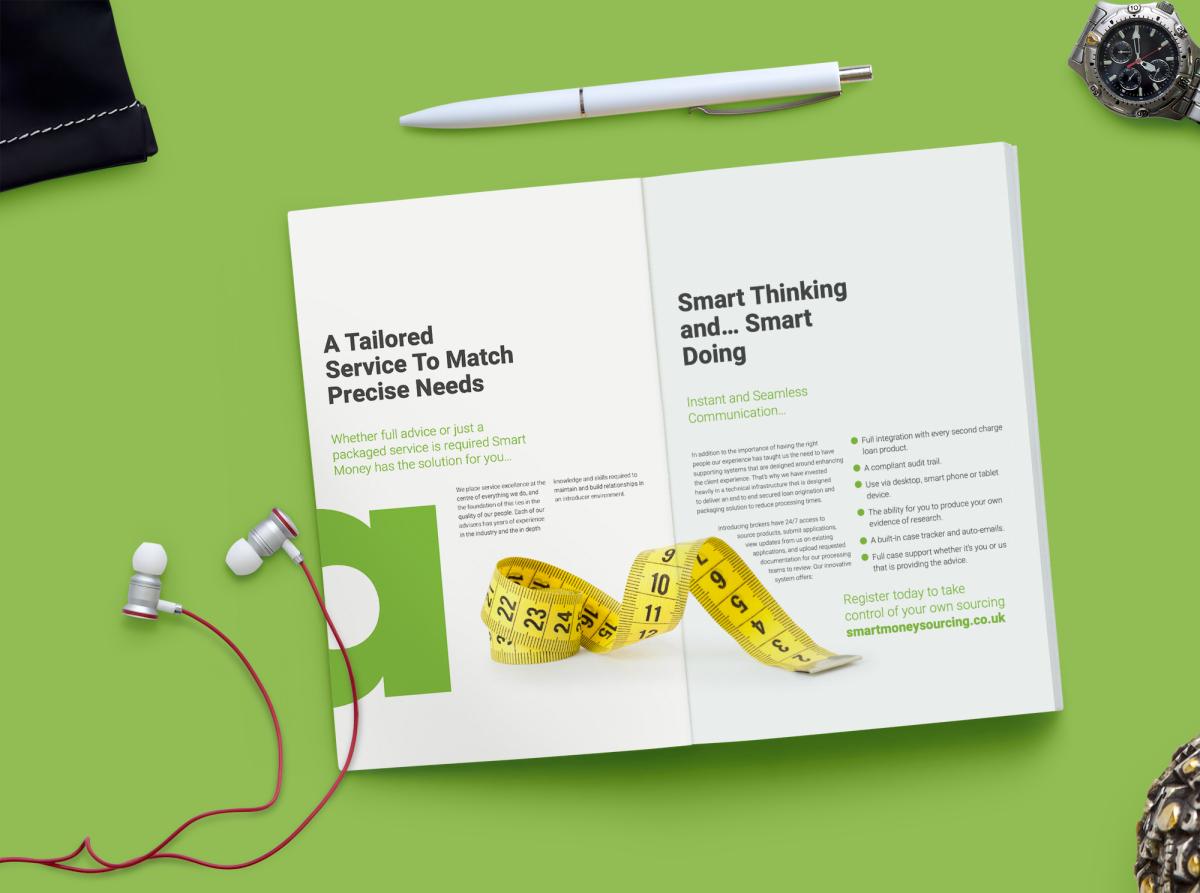 The best solution for you and your business
At Give the Dog a Bone we're never limited to just one solution. Once your printed brochure is designed, it may be worth your company looking to invest in an interactive brochure to compliment your printed one. Interactive brochures can incorporate video clips, audio, and flash graphics for maximum impact. They also have the advantage of being easily updated and edited – never going out of date.
No matter the size of the design job, we will be happy to create your printed brochure initially, and if there's a specific need for an interactive version can also provide a digital copy. While both pieces of work are separate, if you've created an all singing printed brochure – the steps to create an interactive brochure are minimal. 
How do we do it? 
Digital may now be seen as the king, but we believe that nothing beats a printed brochure for getting your message across. Our design team will work across Adobe Photoshop, Adobe Illustrator and Adobe InDesign to design your new brochure. We can work with the assets you supply or help you source photography and craft your copy.
Our design team will work closely with you to ensure that the brochure we create is to the highest possible standard. 
Once it's is completed, you may feel that you would benefit from an interactive brochure as well to complement your printed collateral. Instead of its traditional hard copy counterpart, an interactive brochure will provide easier access to a wider audience, enabling you to access a far wider customer base.
Give the Dog a Bone will work with you to create both your printed brochure and your interactive brochure and will advise accordingly as to which your company would most benefit from. 
 
...and that's not all we can offer you
Having been working in Cheshire for the last fifteen years, Give the Dog a Bone has expertise over a wide range of areas, including:
Ecommerce Websites
Website Development
Web Systems
Website Hosting
Digital Marketing
Search Engine Optimisation (SEO)
Social Media
Interactive Brochures
Email Marketing
PPC
Copywriting Services
Video Production
Logo & Brand Design
Business Stationery
Exhibition Stands & Design
Brochure Design
Printed Materials
Telephone Answering
Business Support