Whether you are simply looking for a roller banner or popup stand to reinforce your brand at a temporary event or in need of a custom exhibition stand for an upcoming trade show, you've come to the right place.
Our expert stand designers will discuss your requirements and work to bring your vision to reality. We'll ensure we convey your required messaging whilst still delivering the 'wow factor' to entice new customers to engage with your brand.
We'll deliver creative solutions that meet your brief and exceed your expectations. Whether you're looking for a modular stand or specific elements for an eye-catching trade stand, our team of designers will work closely with you to ensure complete peace of mind.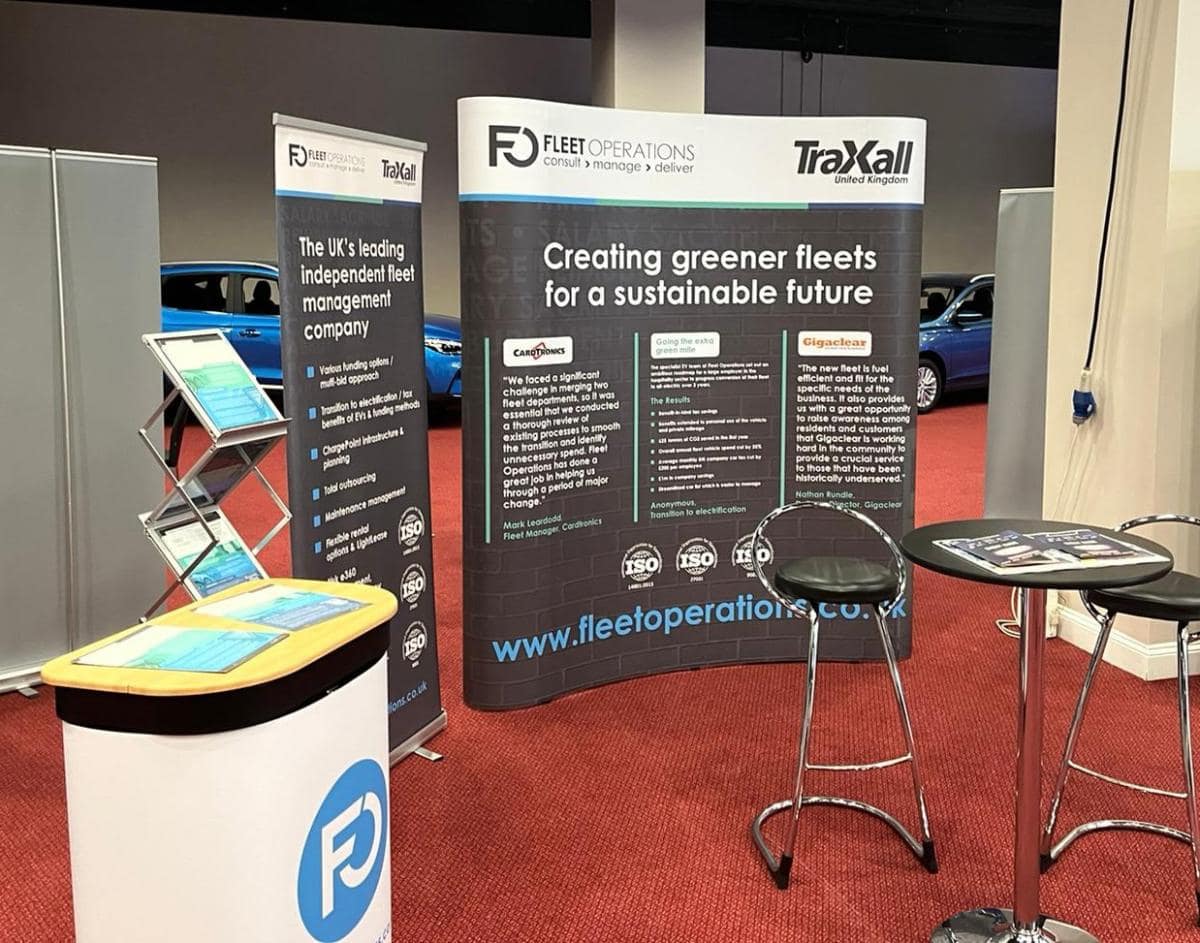 We don't only provide full exhibition stands, we also provide roller banners, pop up stands or plinths, but whatever the solution we create for you, you can rest assured it will be practical for your needs, affordable and highly effective.
The best solution for you and your business
At Give the Dog a Bone, we pride ourselves on ensuring we offer every client a bespoke solution suited to their brief and budget and will never limit ourselves to a one size fits all solution. We always map out the best path for you and work tirelessly to deliver effective and stand out results.
We have supported many small and large companies in preparation and during their promotional events, not only providing them with professional artwork but also with advice and consultancy via our business support team.
If required, a member of our team can attend your trade show and assist you and your company on the day. We're on hand to help in any way we can to ensure that your event runs as smoothly as possible. 
How do we do it?
Every project begins in the same way with Give the Dog a Bone. We'll invite you to discuss your business with one of our project managers and talk about the messages you would like to convey at your event. We'll help you choose the best approach and the correct way forward based on your requirements.
Once this has been agreed and we're all on the same page, our design team will start to work up initial concepts. Generally, a selection of concepts are produced for you to choose from by our experienced and friendly team.
...and that's not all we can offer you
Having been working in Cheshire for the last fifteen years, Give the Dog a Bone has expertise over a wide range of areas, including:
Ecommerce Websites
Website Development
Web Systems
Website Hosting
Digital Marketing
Search Engine Optimisation (SEO)
Social Media
Interactive Brochures
Email Marketing
PPC
Copywriting Services
Video Production
Logo & Brand Design
Business Stationery
Exhibition Stands & Design
Brochure Design
Printed Materials
Telephone Answering
Business Support