Through strategic planning and effort, we'll come up with the best plan for your business - as businesses differ so do their marketing and business support requirements.
Our team of experts offer a variety of business support services from telephone answering right through to one-to-one consultancy. If you would like to know more about how we can enhance your marketing or your business processes, then get in touch with us today and we'll be happy to talk you through our repertoire of services.
When we say we offer a full range of services we means exactly that. Our sister brands The CGI Guys and Drones360, for example, enable us to provide full visualisation services, such as housing projects or showroom layouts, together with professional aerial cinematography and photography in Cheshire.
We've been commissioned by our customers to refresh and redesign their offices.
The list of services and business support at Give the Dog a Bone is endless. No matter how niche you believe your requirements are, we're sure we'll be able to help in one way or another.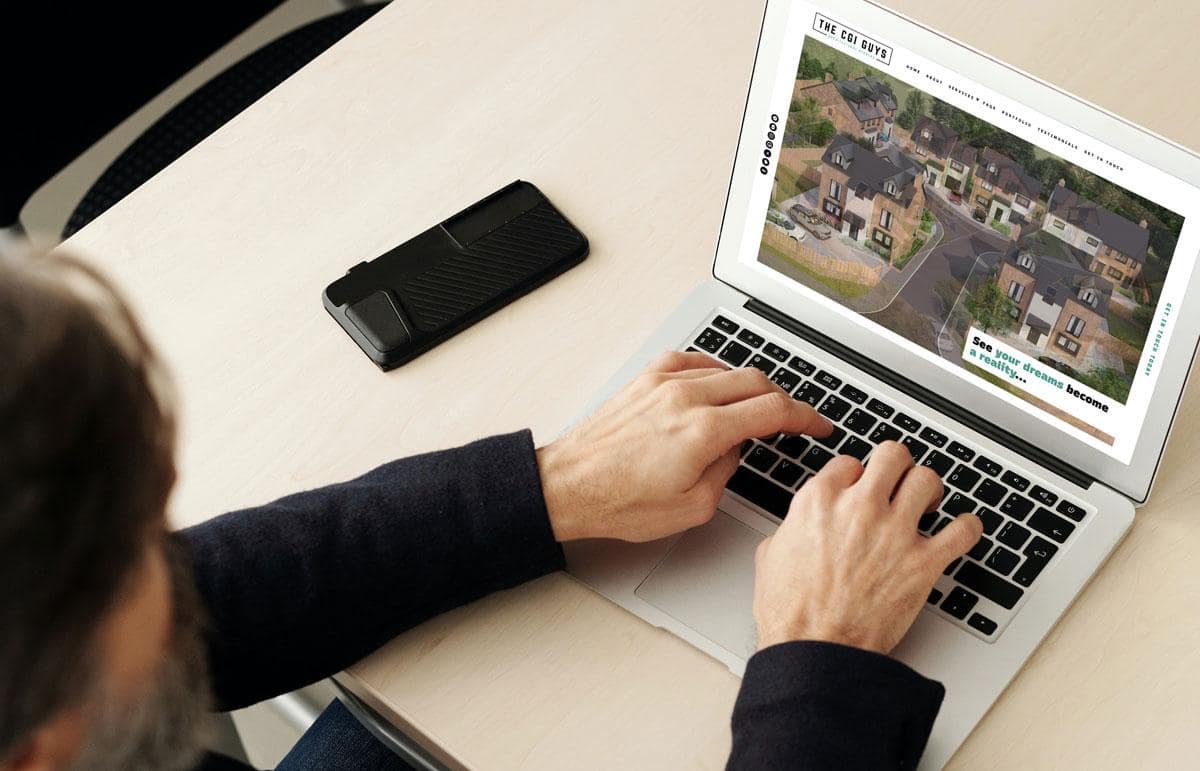 The best solution for you and your business
A speciality that we pride ourselves on at Give the Dog a Bone is being able to provide tailored solutions for our clients and being able to ensure that those solution become indispensable elements within your business. It may be that you want to send out a huge email and print marketing campaign, but you may not have the staff numbers to deal with all the enquiries coming back to you.
Give the Dog a Bone can act as an extension of your business and, as well as creating your marketing campaign, handle all the responses generated by it, whether that be via telephone or email. Several of our clients have marketing phone calls diverted through our office, and our experienced team are on hand to deal with first line support for your customers and prospects.
How do we do it? 
Having been in business for many years, we've adapted ourselves to be able to deal with a wide variety of business needs. Our team have a wide range of skills and knowledge so you can place your total faith in us, just as if we were an integral part of your own business operations.
If you were thinking of having your marketing phone calls diverted to our team we would spend some time learning about your business to ensure that we were on hand to be able to advise your customers accordingly.
You may want to have a Live Chat function installed on your website and feel that you'd benefit from having us answer any enquires that came through it. If you have a specific niche requirement, then Give the Dog a Bone is the marketing agency for you.
...and that's not all we can offer you
Having been working in Cheshire for the last fifteen years, Give the Dog a Bone has expertise over a wide range of areas, including:
Ecommerce Websites
Website Development
Web Systems
Website Hosting
Digital Marketing
Search Engine Optimisation (SEO)
Social Media
Interactive Brochures
Email Marketing
PPC
Copywriting Services
Video Production
Logo & Brand Design
Business Stationery
Exhibition Stands & Design
Brochure Design
Printed Materials
Telephone Answering
Business Support