All of our email campaigns are custom built to effectively resonate with your target audience. We'll always ensure they are uniquely designed to fit your businesses tone, with a fresh approach where required, but always staying true to your brand.
A well-structured campaign can deliver brilliant results for product launches, sales incentives and announcements, whilst offering the statistics to track results which can then be analysed with the captured feedback being invaluable in planning future campaigns.
Communicating relevant and engaging content to your customer base is a must for any business in the digital age. Sending marketing emails to your clients is a way to keep them up to date on everything relating to your business.
At Give the Dog a Bone, we'll tailor a unique email marketing plan for your business to ensure that your company is at the top of its game. We'll work side by side with you  so that your business emails are of the highest quality.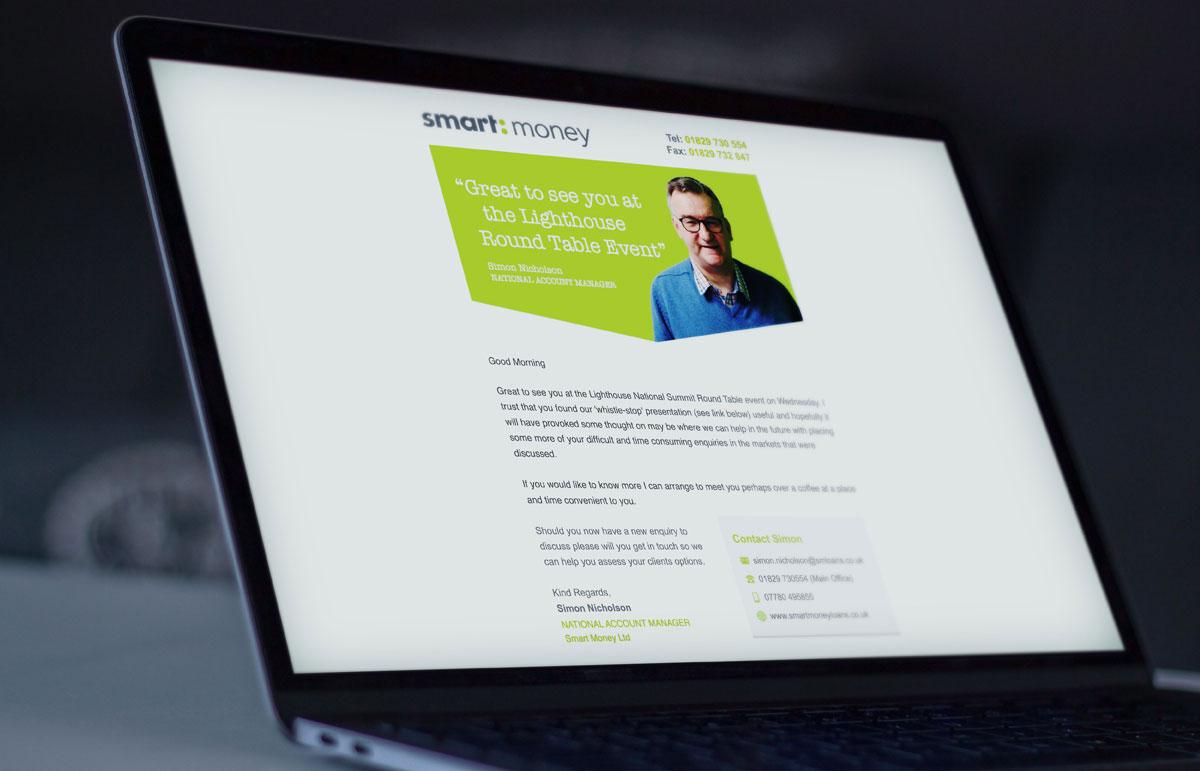 The best solution for you and your business
In any marketing plan email marketing will often form a cornerstone. It can play a huge role in directing customers to your website or social media channels. You may want to promote a product, direct customers to new testimonials or simply advertise your website – whatever the goal, email marketing is a quick and effective tool to get the job done.
Give the Dog a Bone are on hand to handle all aspects of your email marketing campaigns. We can offer specific stats on the health of your campaigns, including the percentage of your open rate, bounce rate and who clicked and where they visited on your website. We can also, in certain situations identified who clicked on links to facilitate direct followup. We also offer intuitive streaming where we can program tailored emails to be sent to specificities users based on the actions when they view particular emails.
This gives us complete transparency when it comes to marketing your business online. We can see what is working and more importantly, what isn't working. We can alter and change our approach based on the results to ensure content enhancement of your email marketing plan and optimise results.
How do we do it?
Initially, we'll hold conversations with you to discuss your company and how you would like to be perceived online, and more importantly, your customer offering. You may wish to project a strong corporate image to reinforce your strong branding or offer a more relaxed, friendly approach.
Once we've got the tone of your company voice correct, we can look at the design of your marketing emails ensuring that we incorporate relevant imagery and calls to action that effectively catch the readers attention. Our aim is to make your marketing emails as engaging as they can be.
Give the Dog a Bone can also create the content for your marketing emails. We'll look at industry news, your company projects and updates to create pertinent content for your brand with a key objective of providing your customers with useful and informative content.
We have a very experienced team dedicated to analysing data, enabling us to provide you with the best possible advice in marketing your company, products and services. We'll use specific marketing techniques to get the best out of your data to deliver high response rate campaigns.
...and that's not all we can offer you
Having been working in Cheshire for the last fifteen years, Give the Dog a Bone has expertise over a wide range of areas, including:
Ecommerce Websites
Website Development
Web Systems
Website Hosting
Digital Marketing
Search Engine Optimisation (SEO)
Social Media
Interactive Brochures
Email Marketing
PPC
Copywriting Services
Video Production
Logo & Brand Design
Business Stationery
Exhibition Stands & Design
Brochure Design
Printed Materials
Telephone Answering
Business Support