How it started...
Alpha Beauty Clinic came to Give the Dog a Bone initially to have a new website built. There old one wasn't working for them so they decided to have a complete refresh and we're looking into marketing their business both online and offline. 
They were also looking for a marketing company to create, send and manage their email marketing campaigns. Alpha Beauty Clinic had previously not sent any marketing emails, so it was a new branch to the business that they'd not had previously. 
Offering a beautiful clinic in private and tranquil surroundings where you can visit for your treatment of choice with ease and confidence, Alpha Beauty Clinic needed their website and marketing to reflect the company's clean and peaceful image.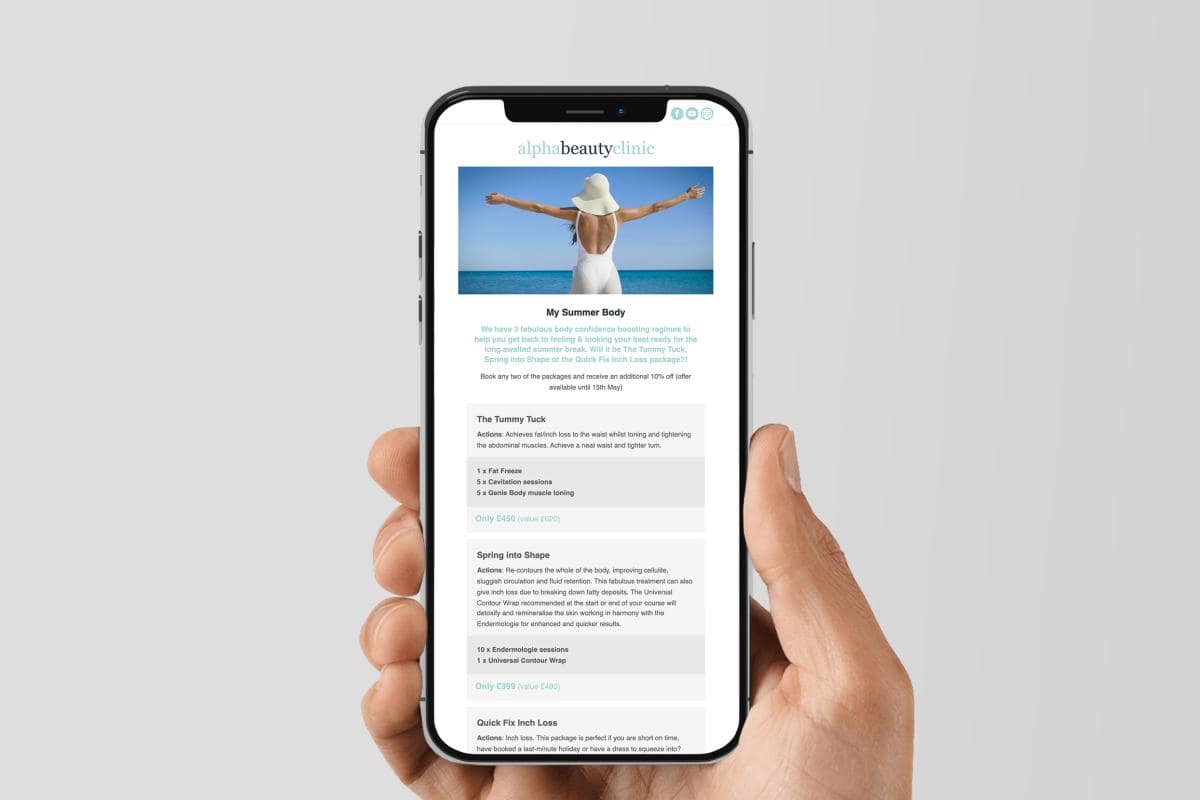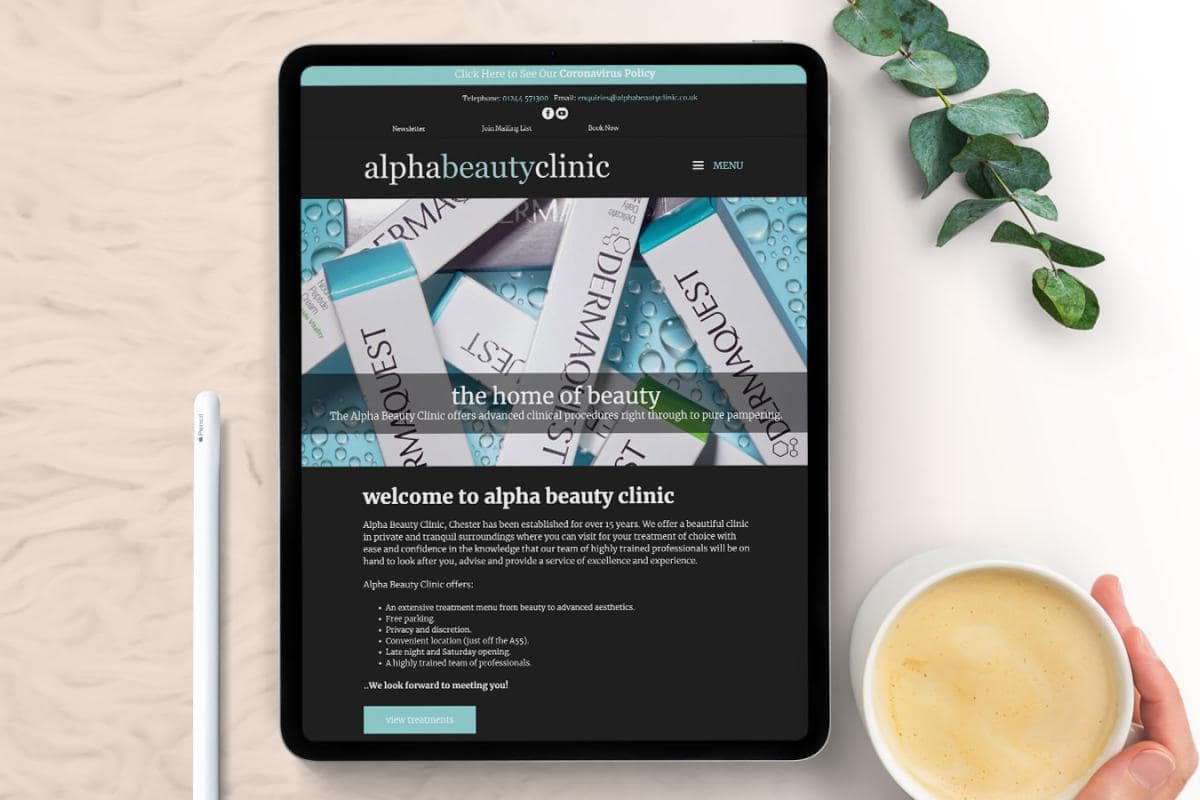 The journey so far...
In the last couple of years have completed a complete brand overhaul for them. Alpha Beauty Clinic have recently updated their website to be mobile responsive and to include all of the services that they offer. 
During the website build, Alpha Beauty Clinic felt that they would benefit from moving the services that they offer into a printable brochure, and one that can also be displayed on their website. 
Alpha Beauty Clinic promote themselves to their customers by using email marketing from Give the Dog a Bone. We create campaigns based on their requirements and we send on their behalf. We've also worked together on numerous graphic design projects including gift vouchers and social media imagery. 
What we've created for Alpha Beauty Clinic...
Marketing Services
Website Development
Website Hosting
Digital Marketing
Search Engine Optimisation (SEO)
Email Marketing
Brochure Design
Printed Materials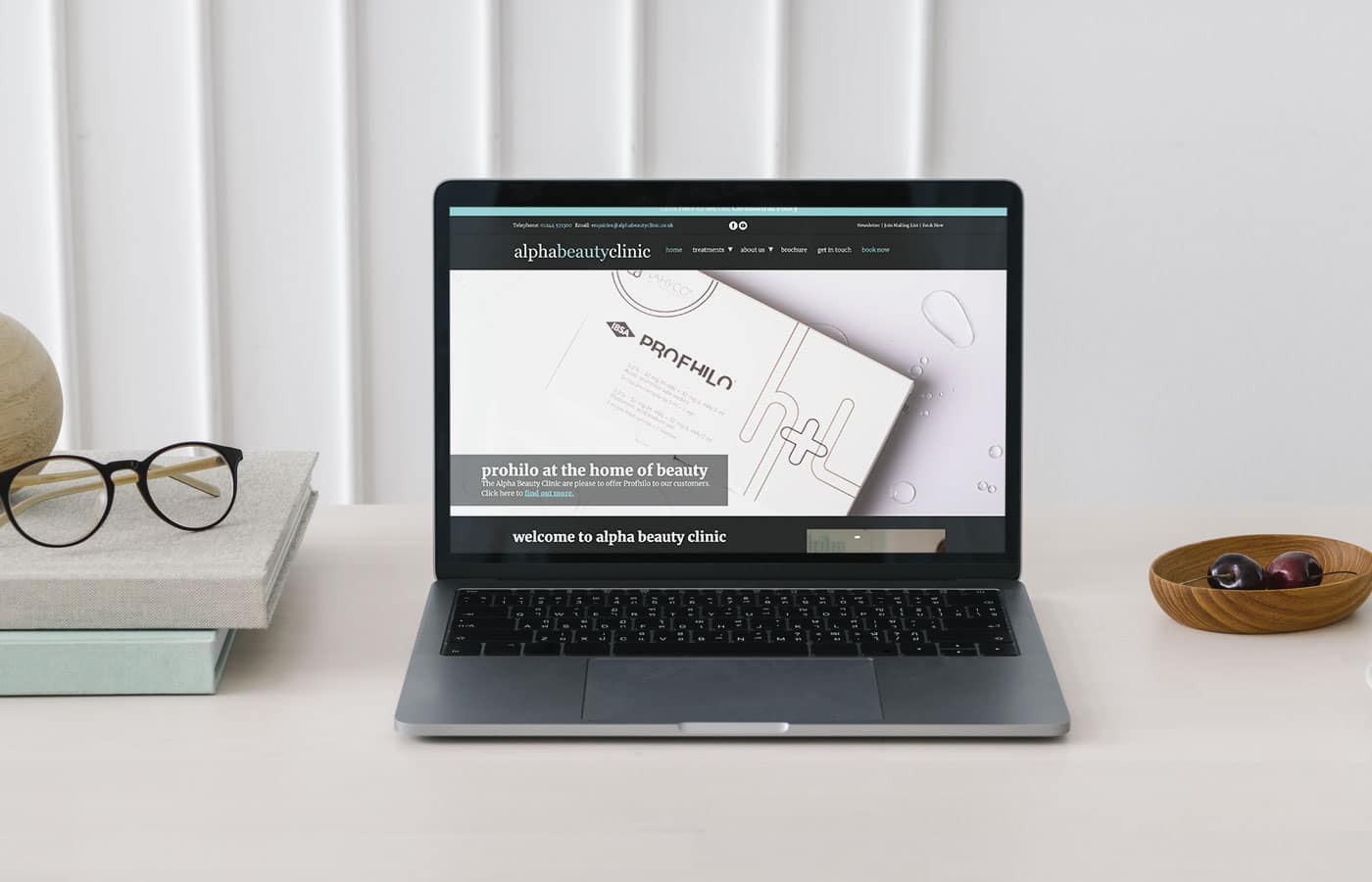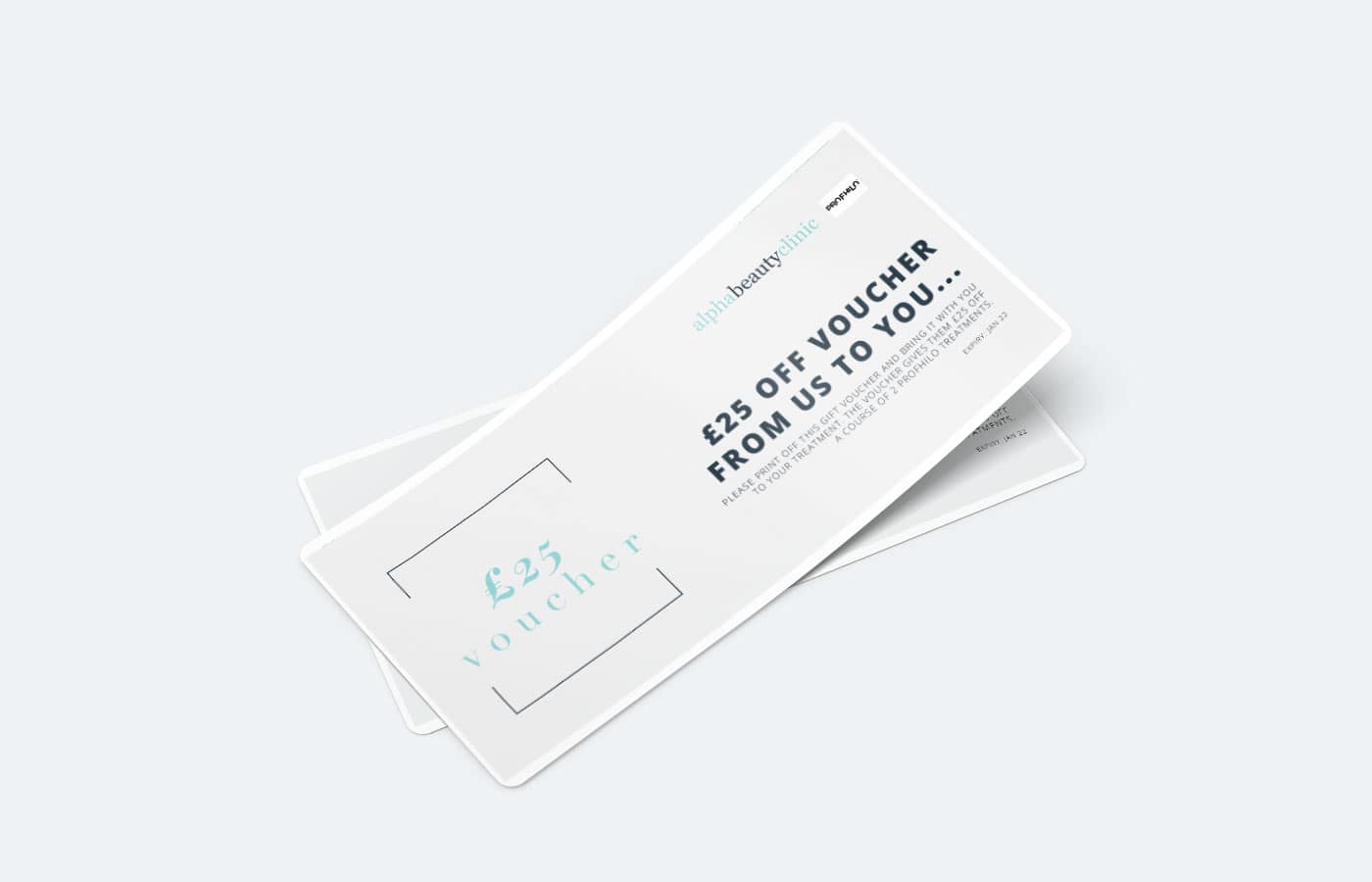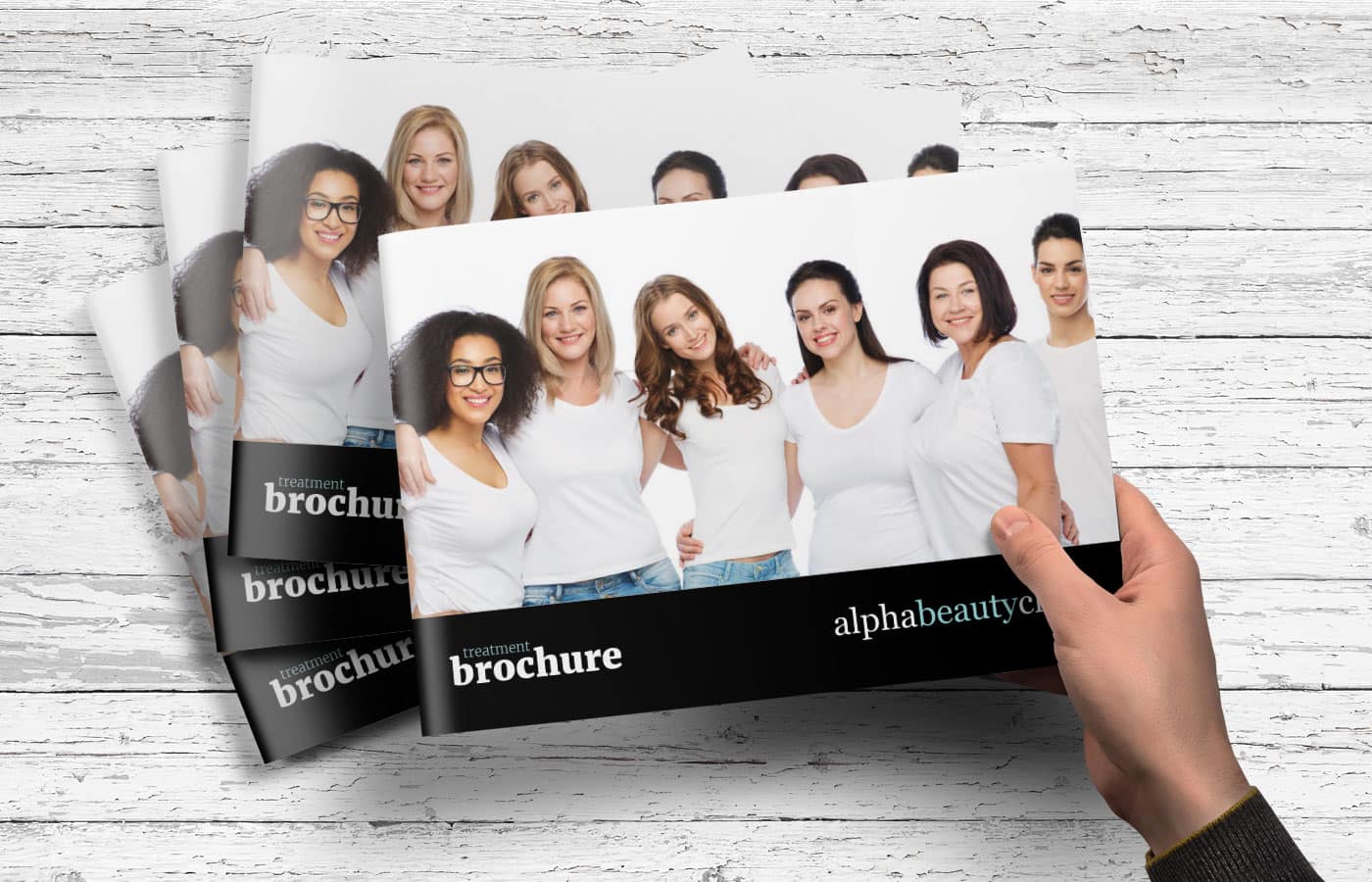 We have been working with Give the Dog a Bone for the past 12 years and would not hesitate to recommend them. They have helped with our branding and the growth of our company no end.They are a fantastic, knowledgeable team of people and nothing is too much trouble.
We work particularly closely with Andrew Metcalf who we have a great working relationship with, he has recently built us a new website which we are absolutely delighted with. We couldn't ask for more so thank you GTDAB for your expertise, efficiency and patience!
Chloe | Alpha Beauty Clinic