How it started...
Back in 2015 we developed a website that solely focused on his new product 'The AquaGlobe' which placed him firmly as a market leader for this beautiful and unique water feature. Now, in 2022, his company AquaGlobe has grown to offer various sizes and styles and with this, Neil was looking to evolve his website to fit the ever growing range.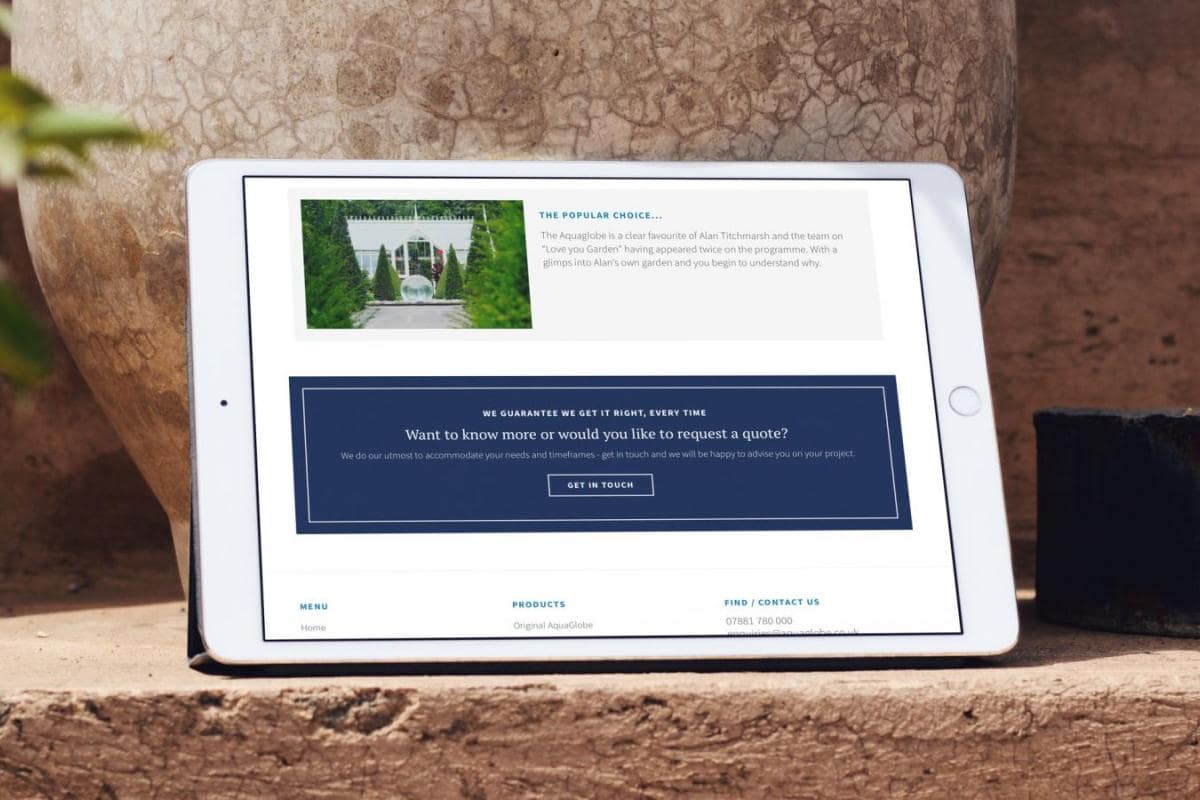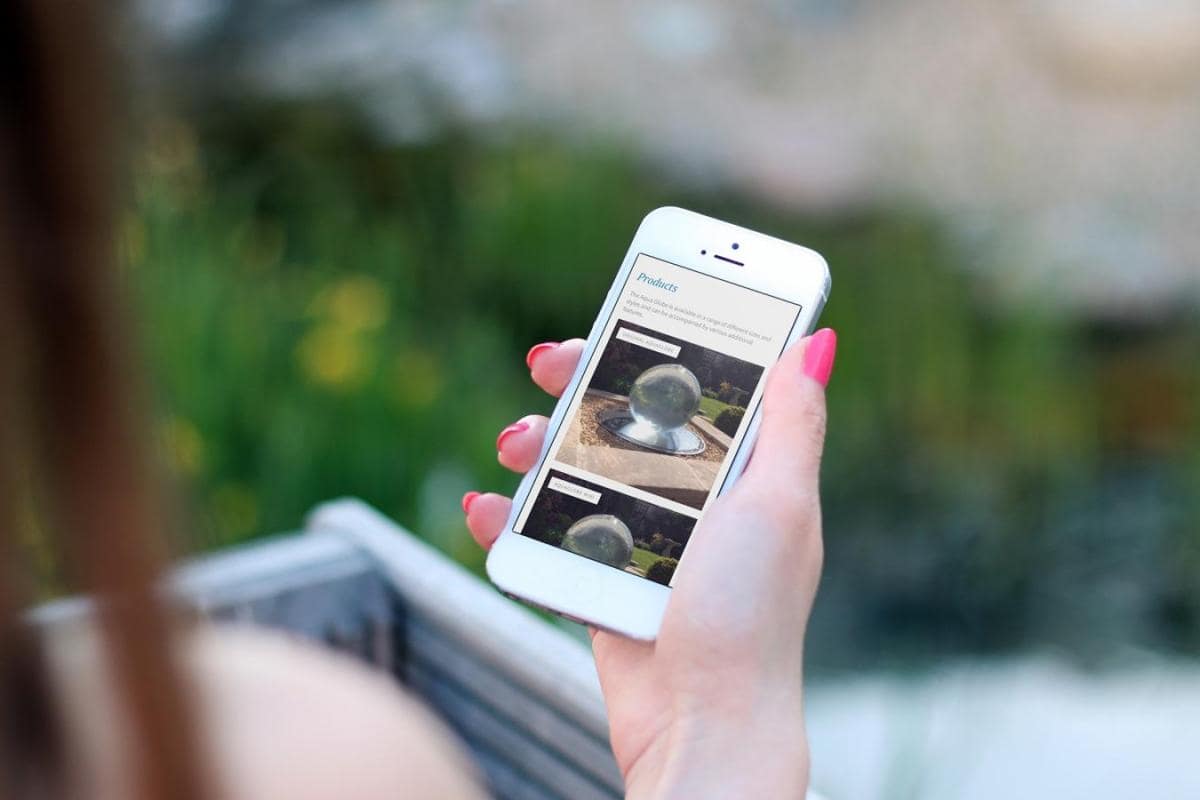 The journey so far...
We have worked with Neil at AquaGlobe on various projects over the years and have consistently produced multiple websites perfect for showcasing his products and services... and AquaGlobe was no different.
After some discussions with Neil to find out exactly what his revamped version of the website would need to offer to his visitors, we decided it would be the perfect time to give the AquaGlobe website a complete overhaul to ensure we delivered the best outcome possible and so we proceeded with a new website.
What we've created for Aquaglobe...
Website Development
Website Hosting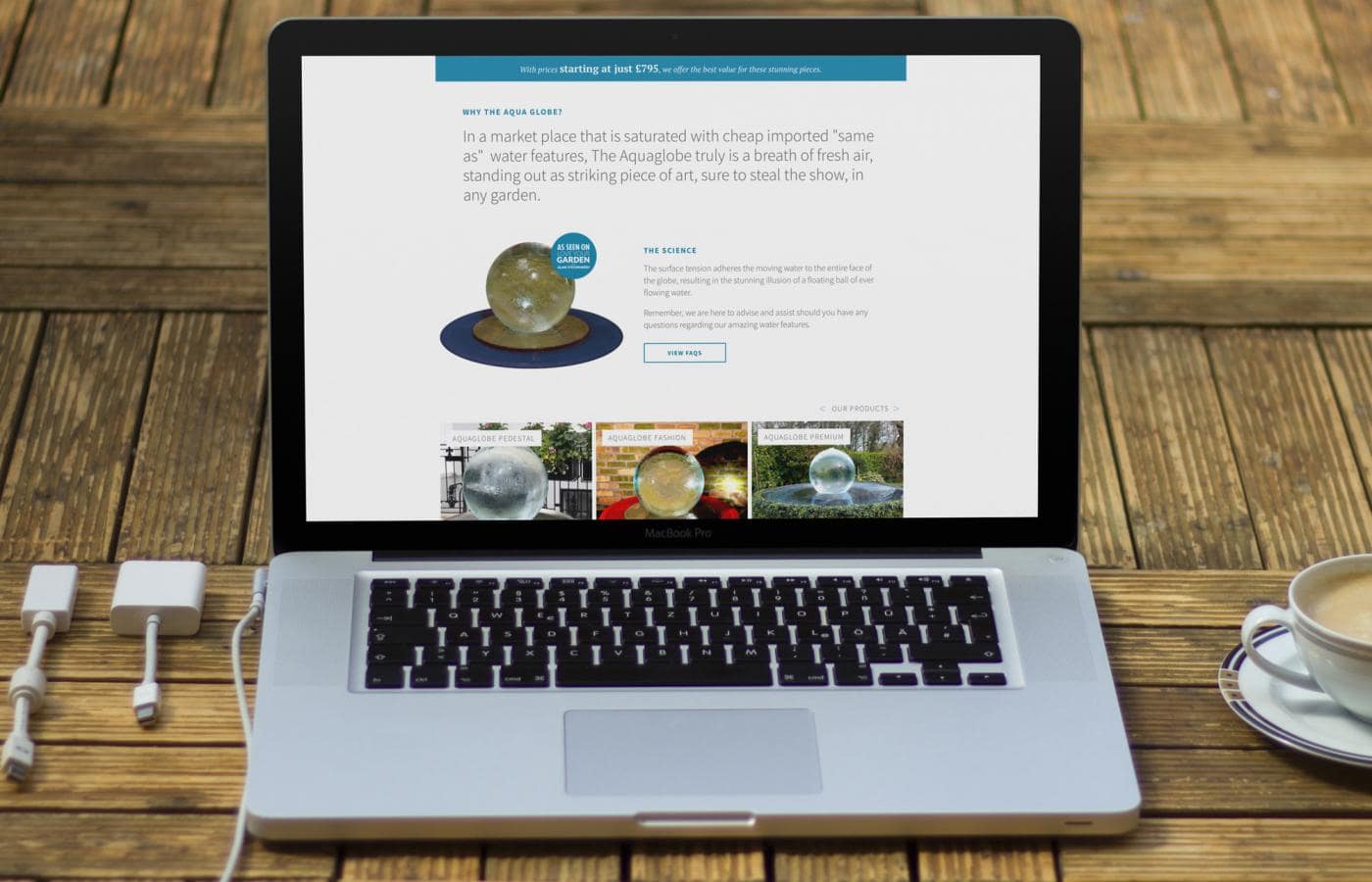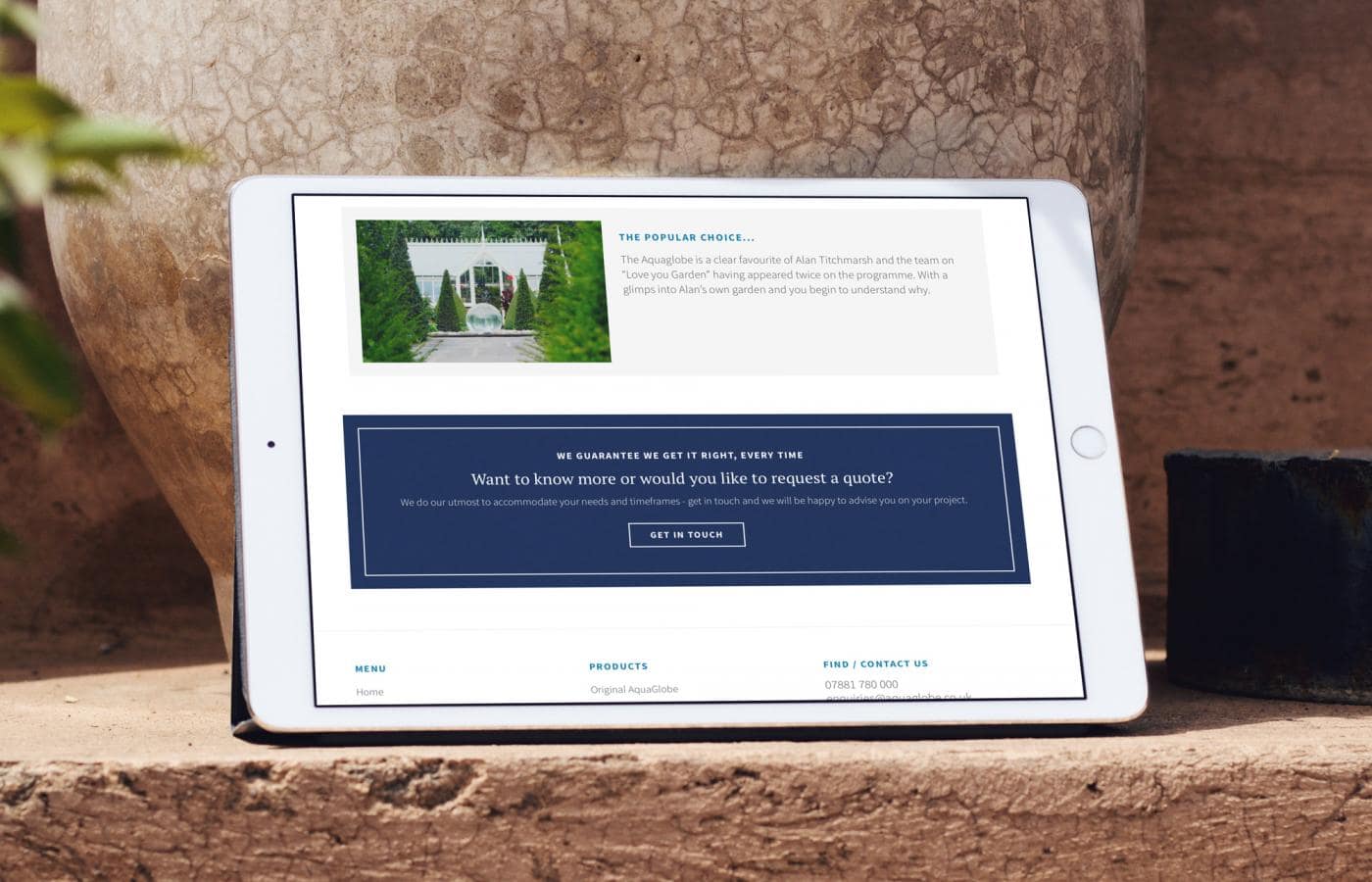 I have worked with the Give the Dog a Bone team for the last sixteen years. During this time they have built and maintained a number of web sites for me. I am delighted with the results of our latest project, predictably it came in on time, in budget and started to pay for itself immediately. I am totally comfortable working with the team and actually consider them an integral part of my business.
NEIL | AQUAGLOBE