How it started...
The Cricketers and Give the Dog a Bone first crossed paths when a mutual business associate approached them about a new website. The business associate had noticed that their current website was dated and in need of a refresh and didn't reflect The Cricketers for the warm, forthcoming establishment they are. 
They were put in touch with Give the Dog a Bone and after some initial conversations, they decided that Give the Dog a Bone would be responsible for compiling their new website and moving the company forward with a new mobile responsive website. 
Being a welcoming pub based in Ormskirk, Lancashire they wanted their website to reflect the stunning appearance on offer at The Cricketers, Ormskirk.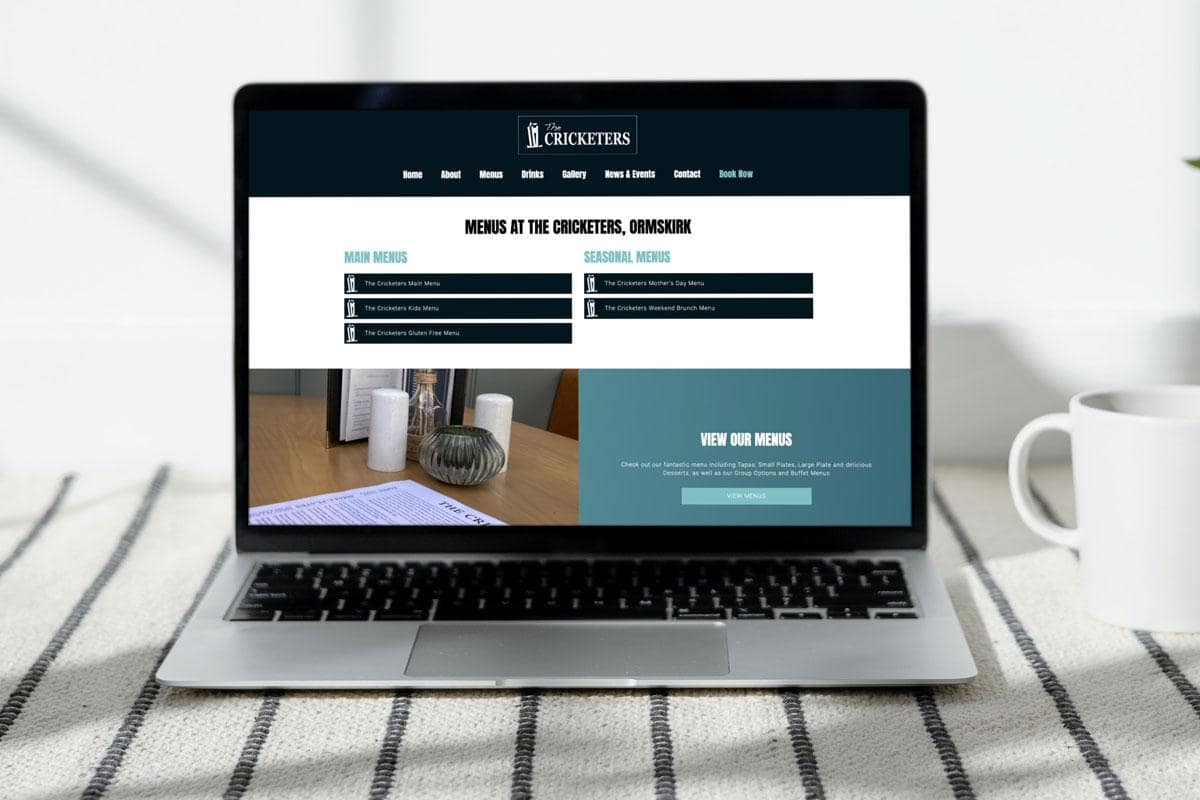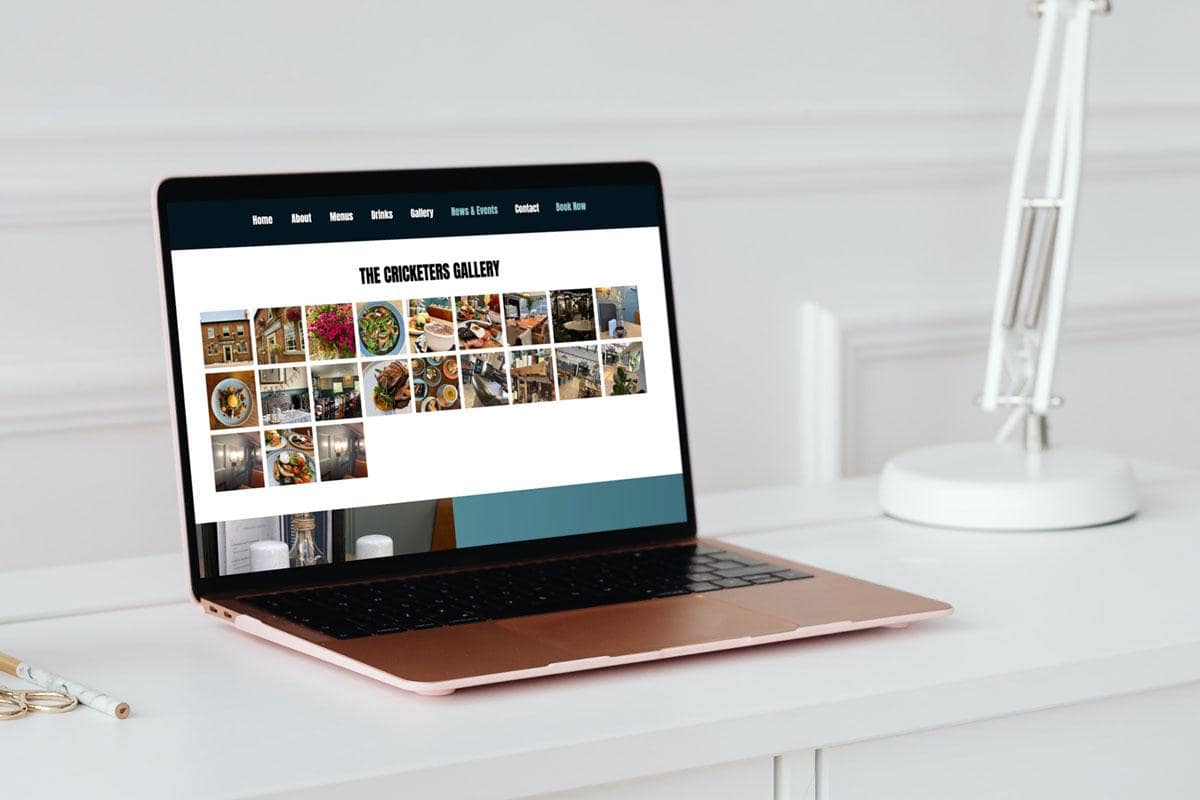 The journey so far...
It's been several years since the initial discussions regarding The Cricketers website, and we're pleased to say it's now on its second iteration, with the most recent version being completed in the early part of 2022.. 
The fully mobile responsive website has a modern and fresh design and is backed up with a content management system, allowing The Cricketers to keep their customers up to date with their latest news and upload new menus to the website. 
The website displays all of the menus on offer at The Cricketers, Ormskirk and keeps customers up to date with the latest news and events, and is linked directly to their social media accounts, giving clear and concise information about all the goings on at The Cricketers, Ormskirk. 
What we've created for The Cricketers...
Website Development
Website Hosting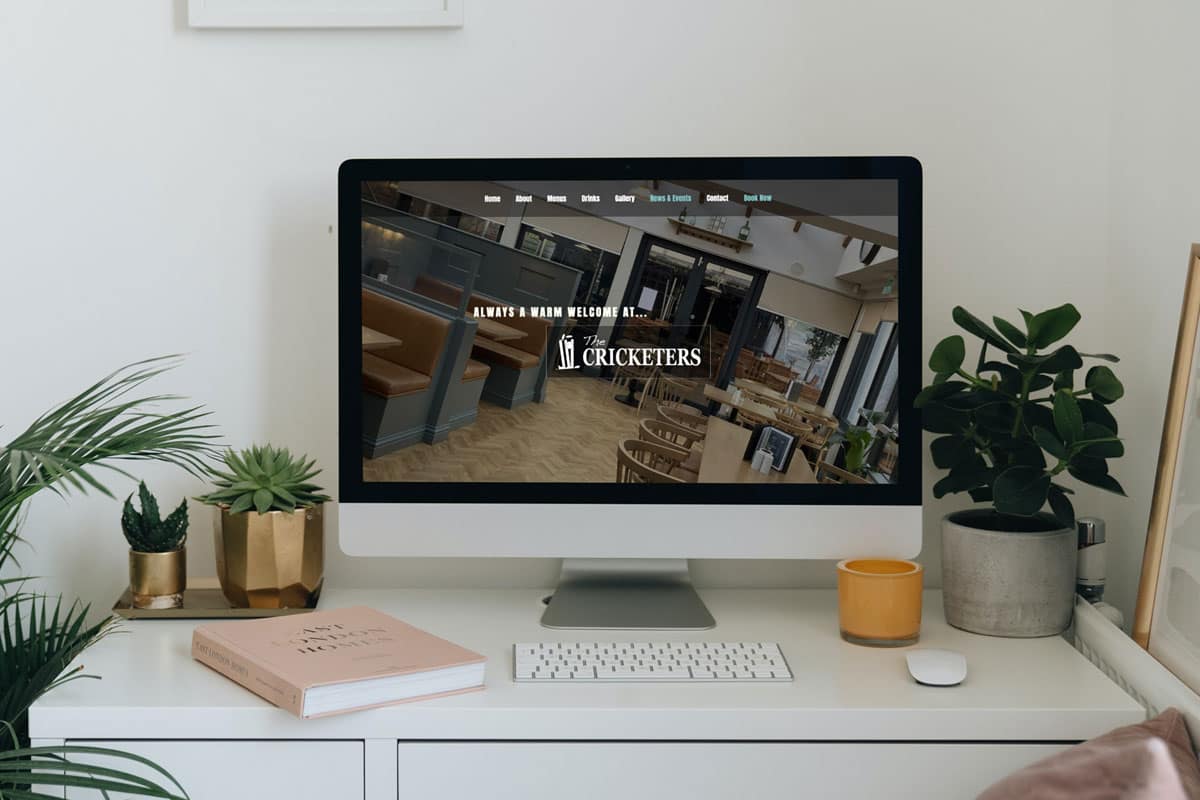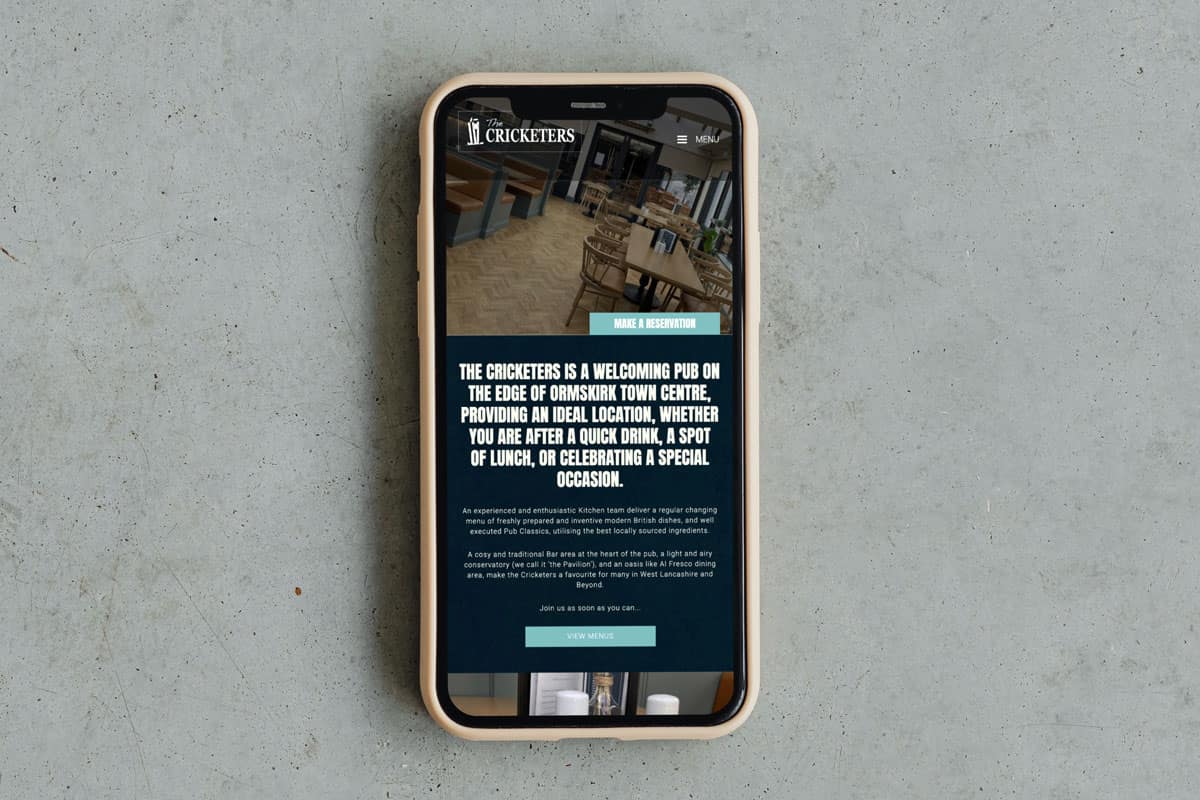 Andrew and the team at Give the Dog a Bone have been fantastic! We have worked with them for the last 10 years for website design and hosting. The level of service and quality of work is second to none, and we wouldn't hesitate in recommending them. Recent work included a re-design of our website, which we couldn't be happier with!
Dave | The Cricketers