How it started...
We were approached by the team at Horizon Research and Consulting to create a new website which fits specifically to the companies requirements for a unique industry.
Horizon Research & Consulting deliver high quality global insights across the full range of malignancies, patient segments and treatment settings, so they needed to represented in a corporate and professional manner online. 
The beginning of the project was to revamp their logo. Horizon Research and Consulting weren't looking to step away from their current brand but wanted to bring a fresh feel to their already existing logo.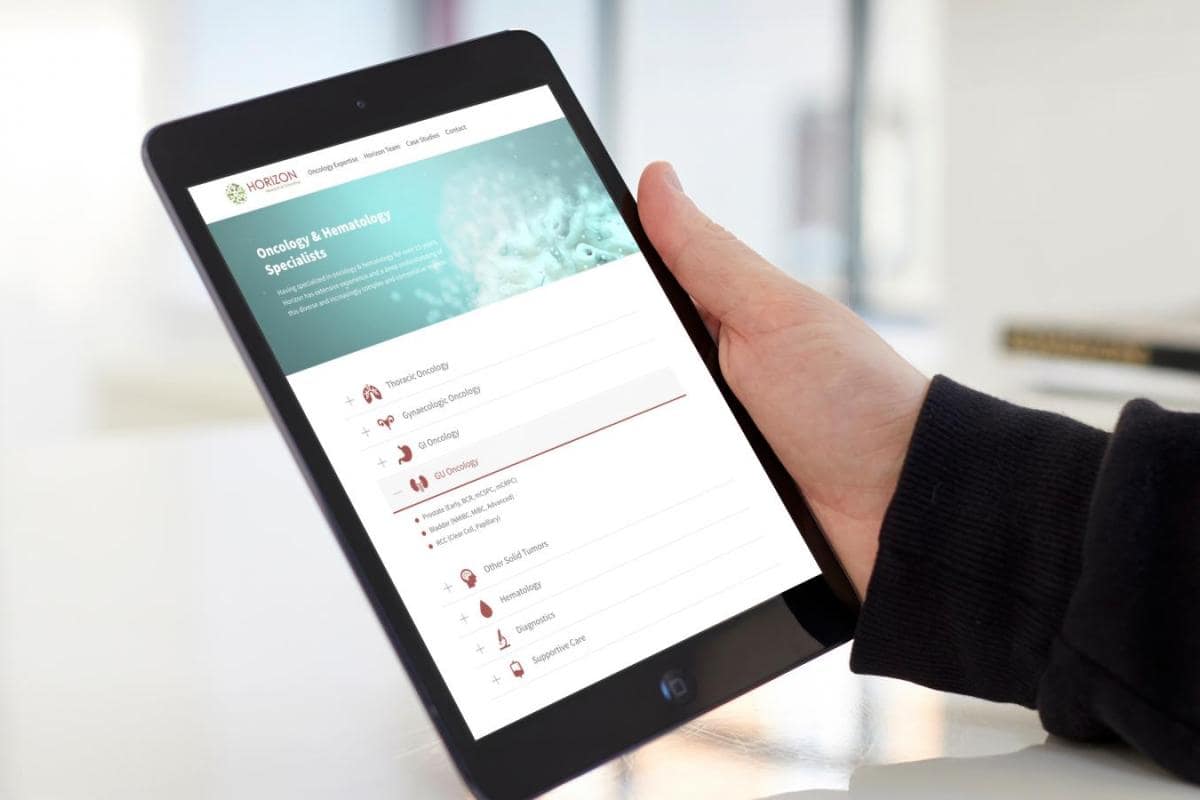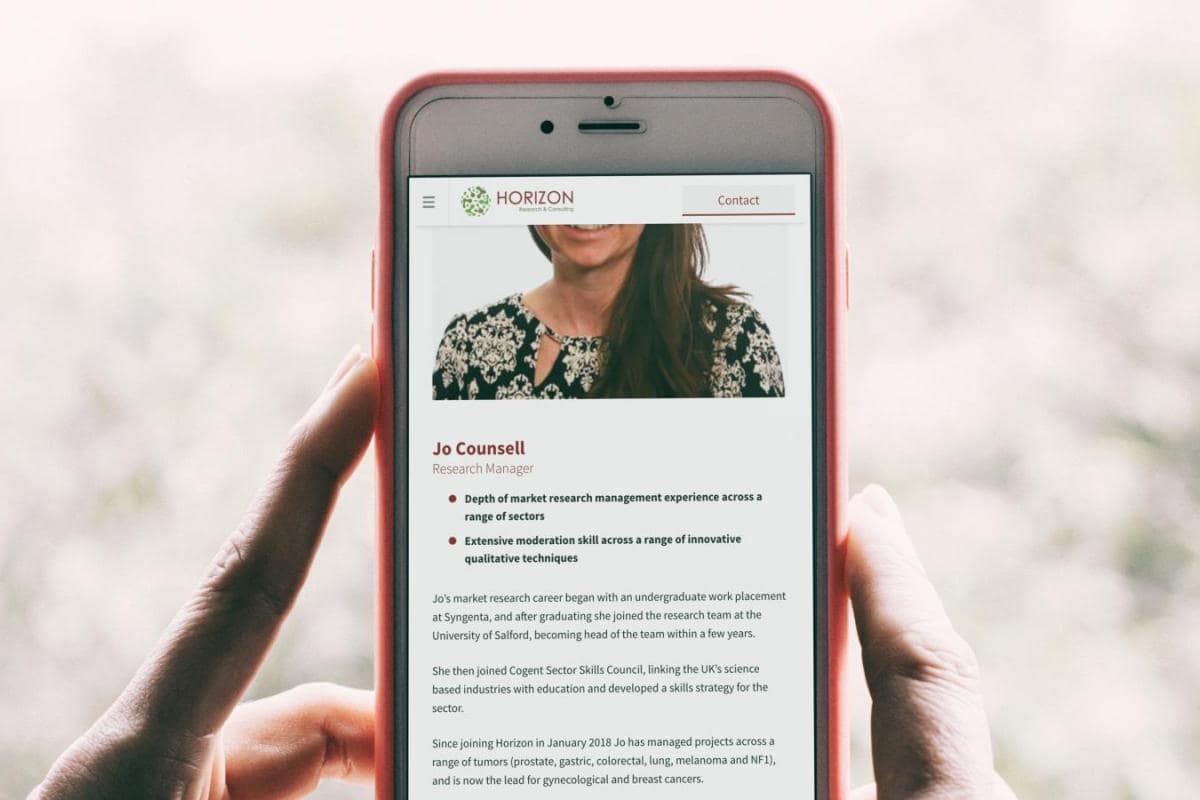 The journey so far...
We provided the team with some options that still featured various elements of their current logo and worked closely to develop are final result, which they were pleased with.
Once we had agreed on a new logo, we used this along with some inspiration and examples provided by James and the team to create a bespoke website which displayed clear and concise information, such as services and case studies in the perfect way for their clients to navigate and access the details they required.
We hope to continue to work with Horizon Research & Consulting for many years to come. 
What we've created for Horizon Research and Consulting...
Website Development
Website Hosting
Logo & Brand Design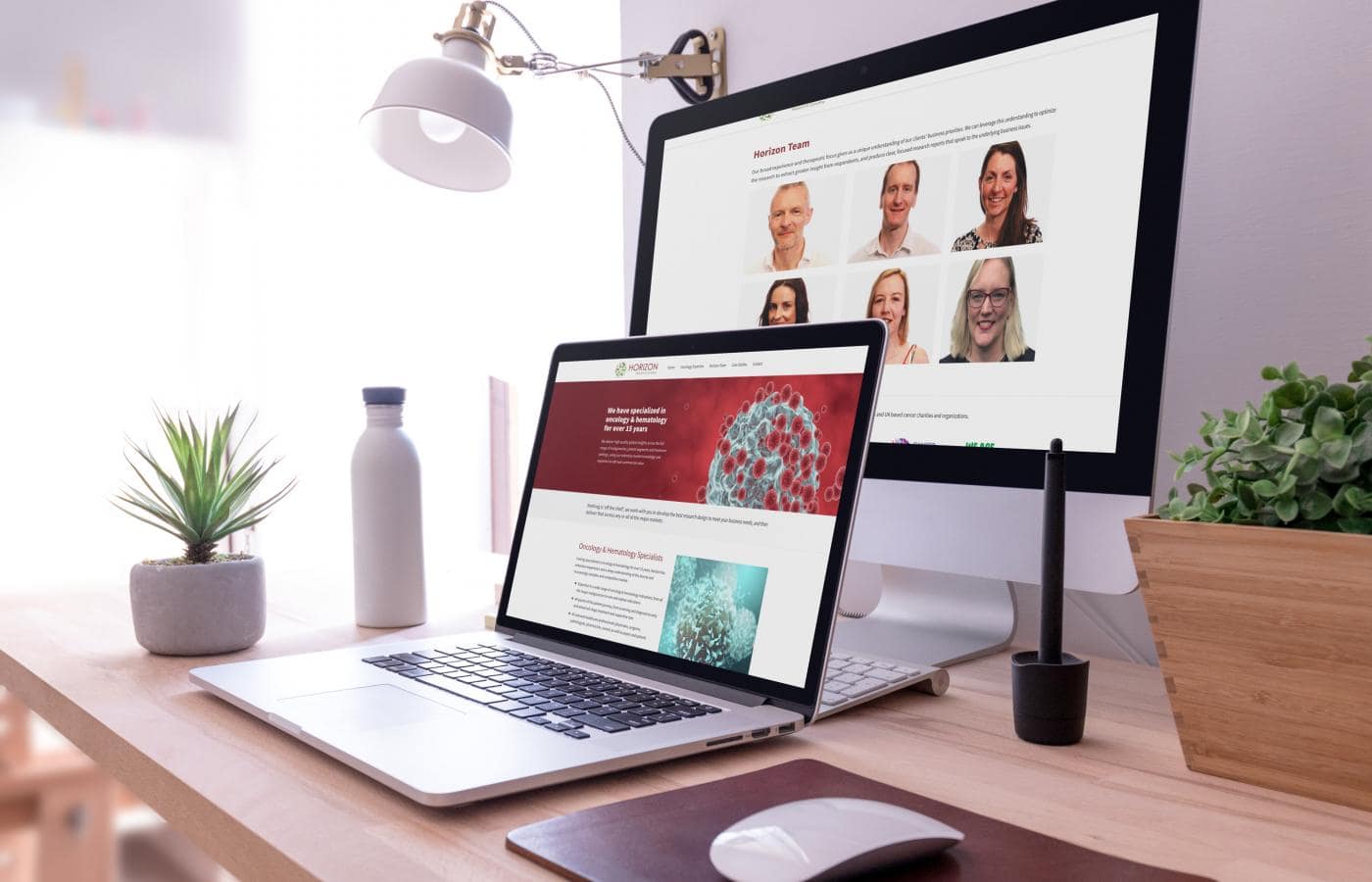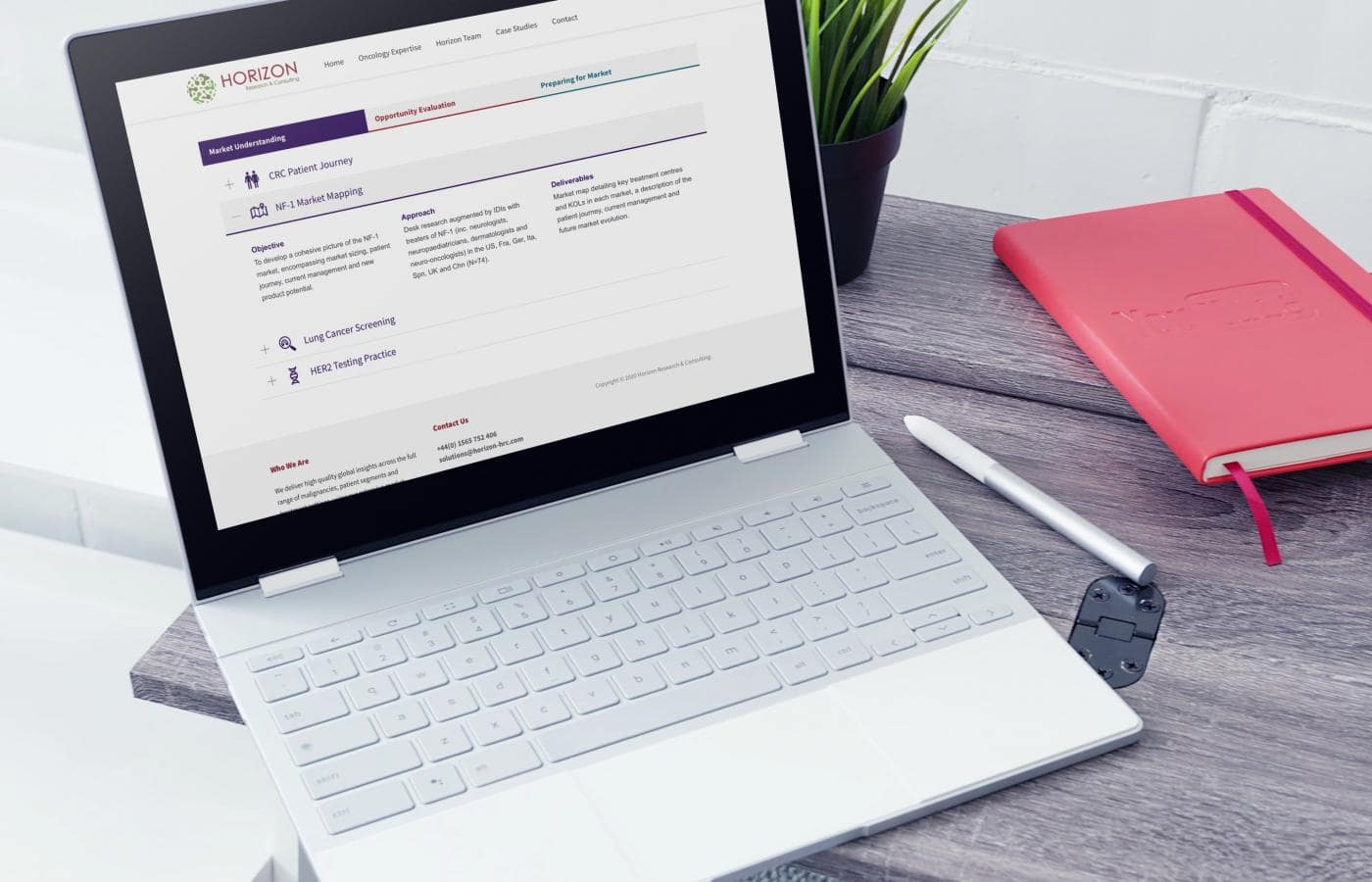 Marc's work on redesigning our website has been excellent. The layout and visuals work really well, whether in large screen or mobile format, and are testament to his design abilities. The level service we received during its development were second to none, responsive, efficient, and always looking to add value and improve the end product. Thanks.
James | Horizon Research & Consulting