How it started...
We were initially approached by Hummingbird Hearingcare due to our locality to their head office in Tarporley, Cheshire but have since formed a strong relationship which is ongoing and continues to grow from strength to strength.
Once we sat down and spoke to Hummingbird Hearingcare to discuss their requirements. We quickly understood their brand and recreated their existing website to help reinforce the image they wanted to portray to their new and existing clients.
When all parties were happy with the website content and design, we began to development a range of supporting stationery and marketing material including letterheads and tri-fold leaflets.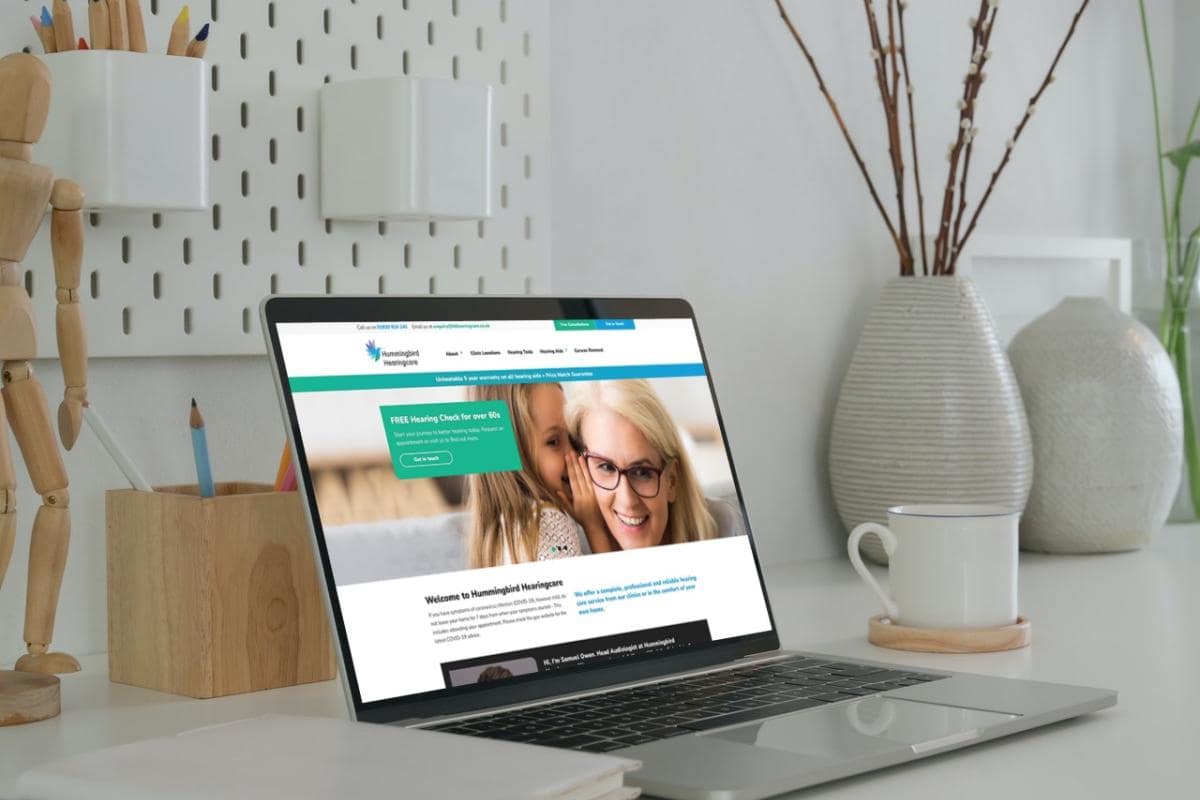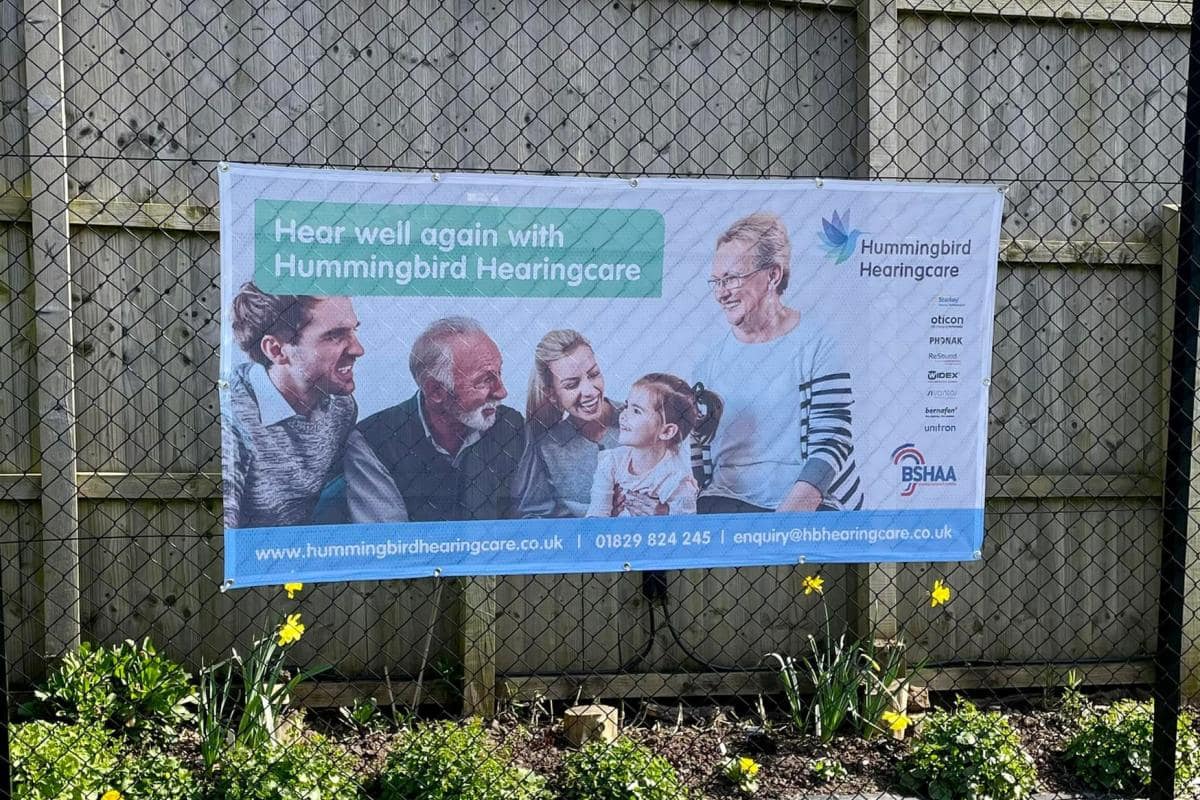 The journey so far...
After the new brand was set, we began to underpin this with both various marketing techniques. Firstly we created a strong consistent social media presence that positioned Hummingbird Hearingcare above their competitors. However, a digital footprint also needs to be supported by a strong print campaign - with this mind, we frequently feature in a range of local magazines to ensure the company remains at the forefront of potential clients minds.
Due to the nature of the business, Hummingbird Hearingcare have struck up their own collaborations with various opticians in the Cheshire and Manchester area. This has meant designing and adapting various sections of their marketing material to be dual-branded to reassure potential clients of their trusted partnership.
Following the success of the work we had initially produced, Hummingbird remain an existing client who we work closely with every month to continue the work and results we have put in place and continue to make traction in many other areas such as email marketing and pay per click campaigns.
What we've created for Hummingbird Hearingcare...
Marketing Services
Business Support & Consultancy
Website Development
Website Hosting
Digital Marketing
Social Media
Email Marketing
PPC
Copywriting Services
Business Stationery
Printed Materials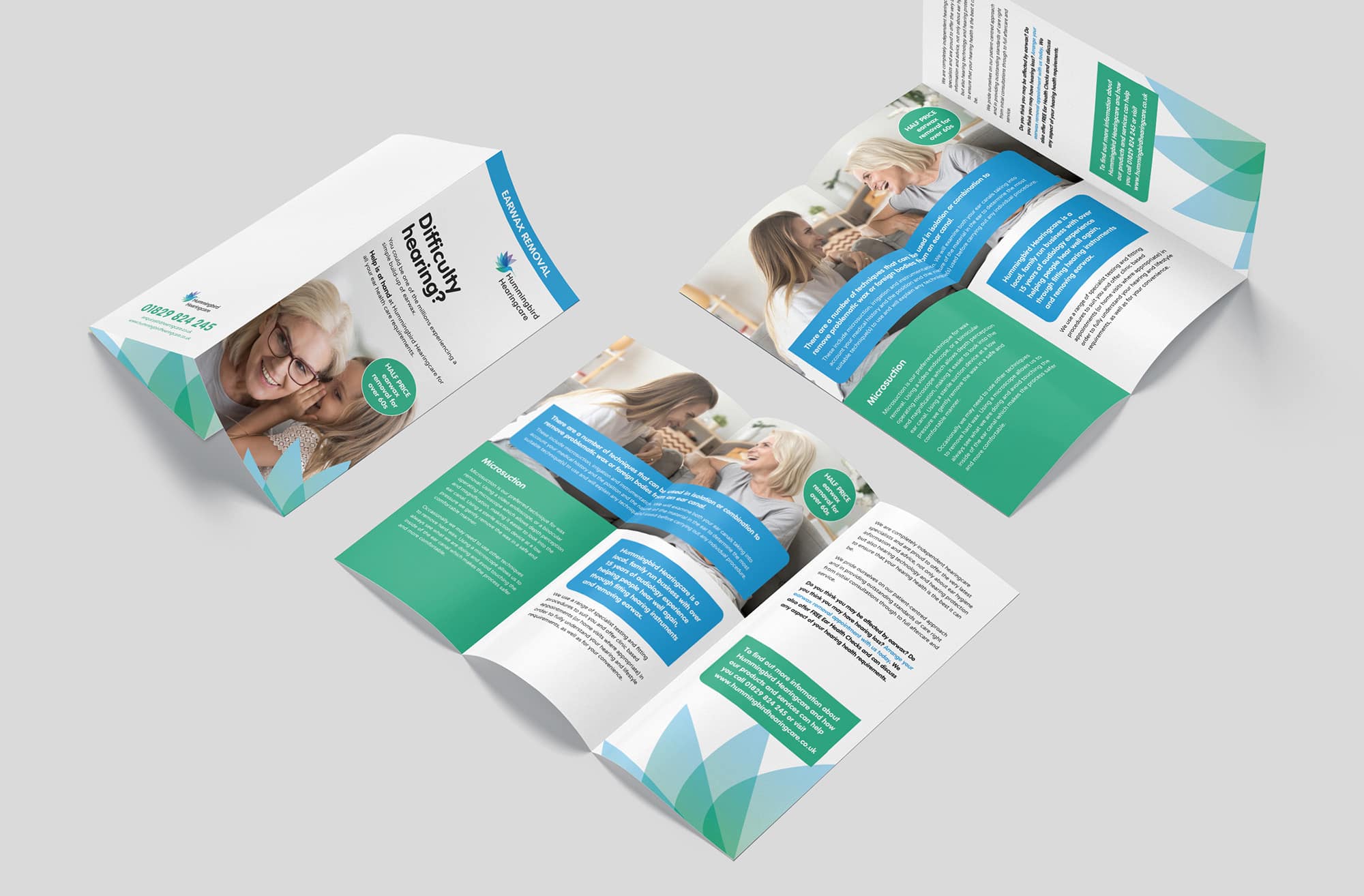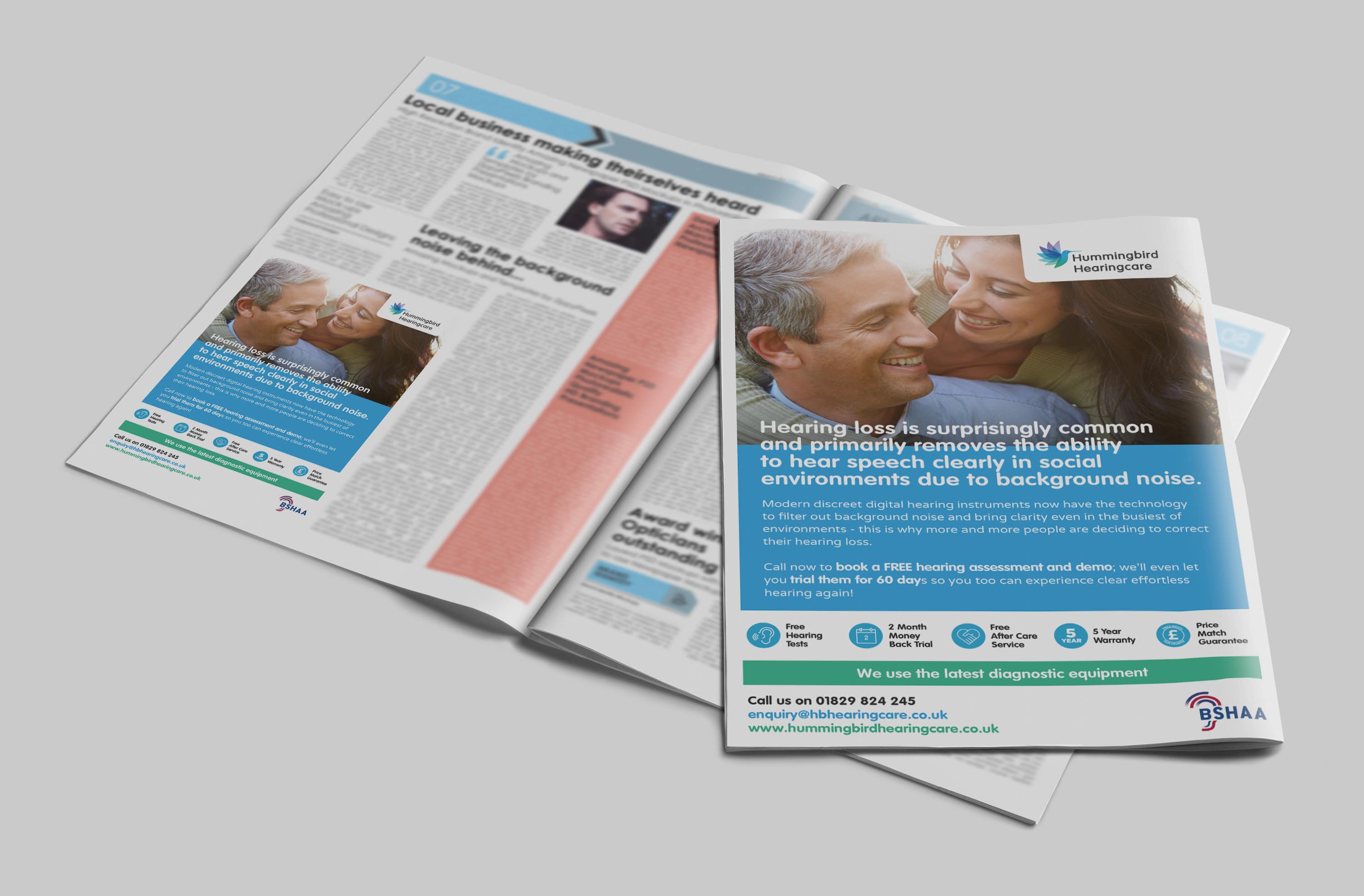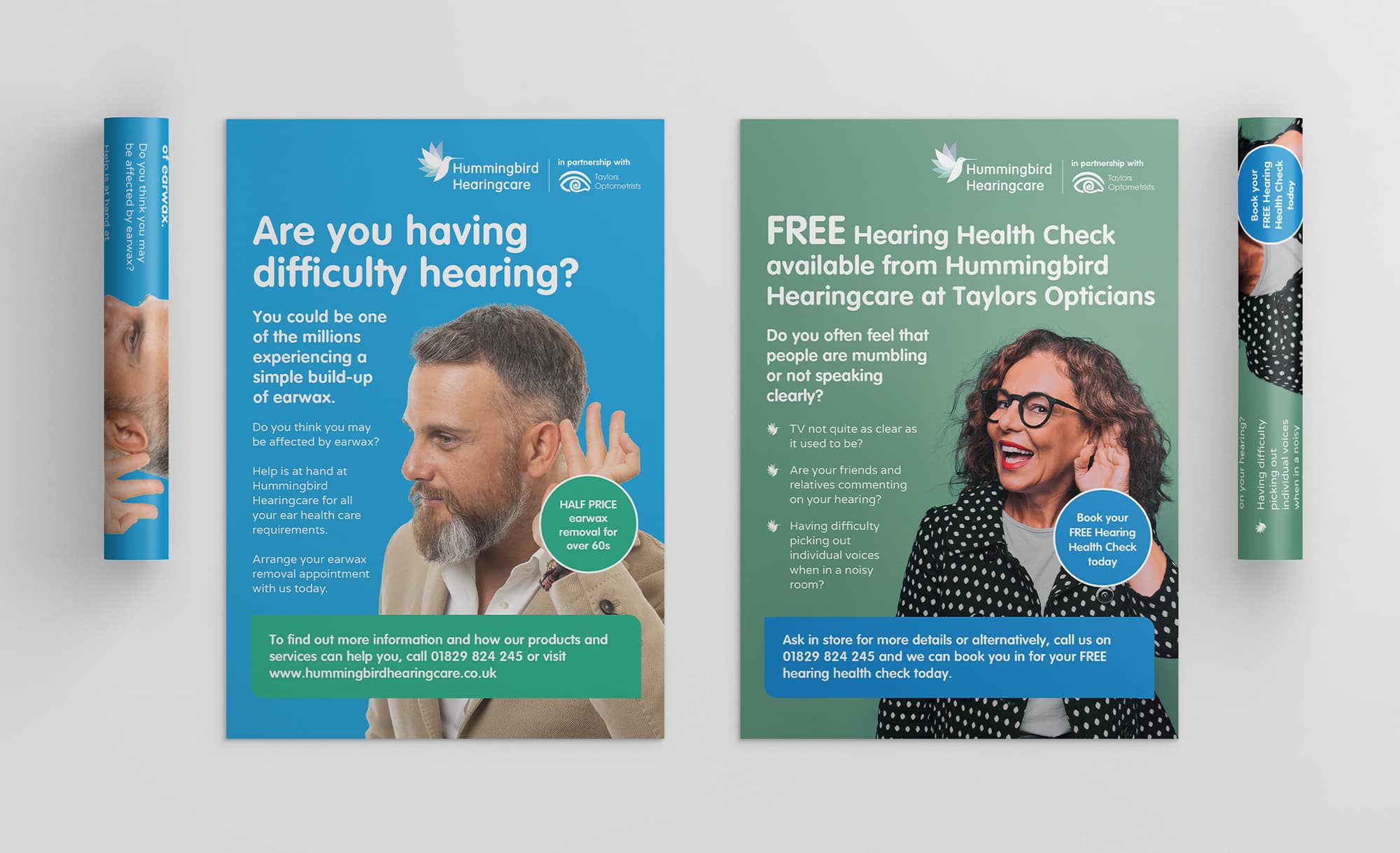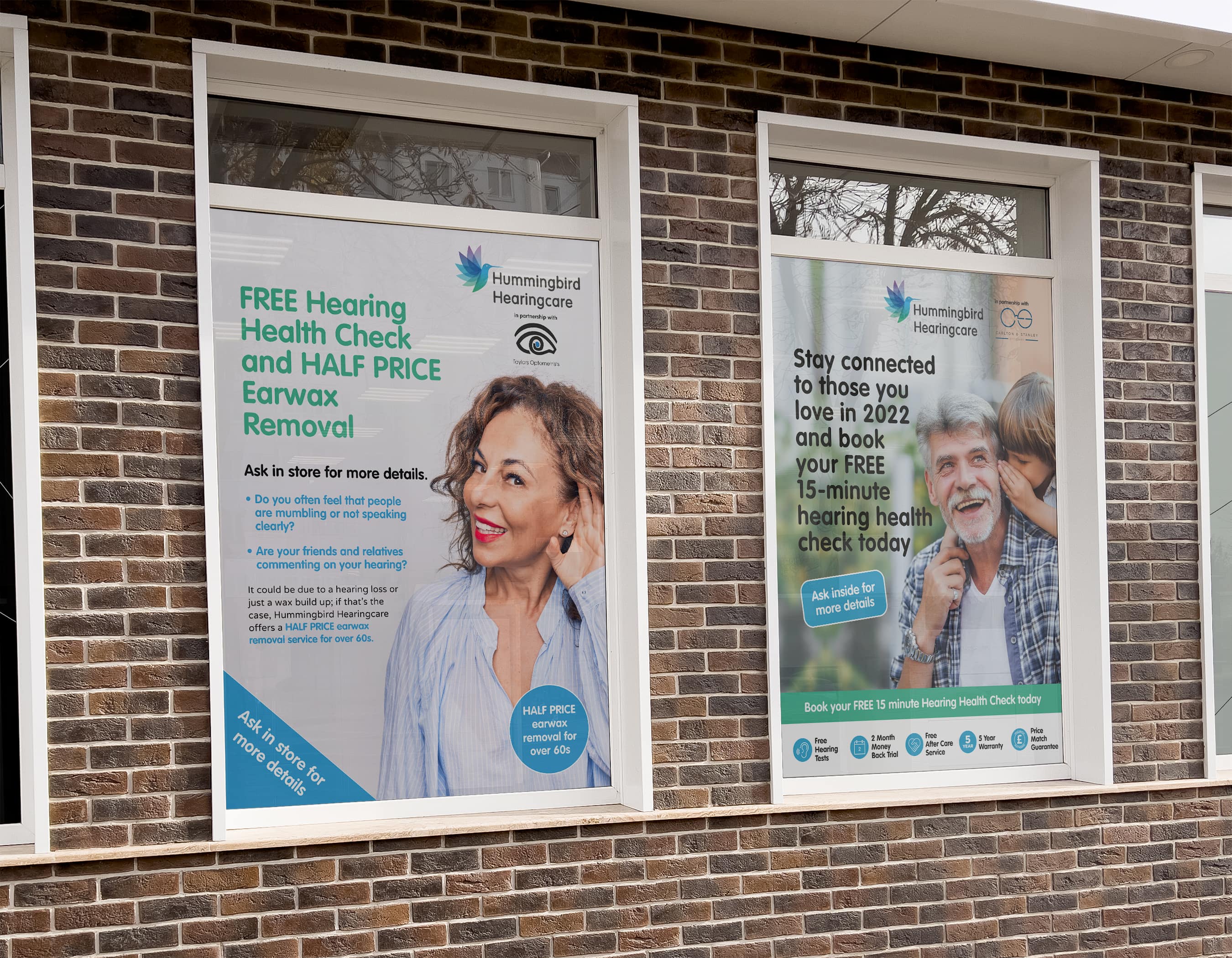 As a small family-run clinical provider, we knew we needed a third-party marketing support to help us professionally market our services, across all channels, including social media, print advertising, website etc. We have recently renewed our agreement with GTDAB for another year as we know we simply could not be without them!
We have a dedicated first point of contact, who is incredibly responsive, and also creative and full of fabulous ideas (including great local and targeted sponsorship opportunities). In additional, the rest of the 'back office' team look after all our design and print needs. Critically, we also enjoy meeting with the management team, who facilitate excellent strategy meetings for us, so that as a business we can clearly see our direction, from a commercial viewpoint, for the next 12 months, and equally beyond, as we often have 'blue sky chats' about the potential of the business - which is invaluable.
So in summary – from day-to-day, to long term strategy, GTDAB are an exceptional marketing company who I consider less as a service provider and more as a true 'partner' – thank you GTDAB!!
Eleanor | Hummingbird Hearingcare