How it started...
Established in 1976, Omser (Scotland) LTD is a thriving family-owned business. Their headquarters are situated in Gartocharn, near Glasgow. Over the years, they have earned a distinguished reputation for delivering exceptional sales and service support to their extensive customer network across the United Kingdom and beyond.
Omser approached us after receiving the news from their previous web developers that they would be no longer in a position to support and host their existing website. They were also told that the the grace period for replacing their old website with a new one would be weeks which meant we needed to quickly get to work on developing a new eCommerce website that would not only substitute for the previous solution but would also offer additional functionality.
The front end of the website had a few gremlins such as a temperamental filter functionality but in the main had always served them well and customers were able to navigate and purchase their products with ease. However, Omser really wanted to improve the admin / back end area of the website.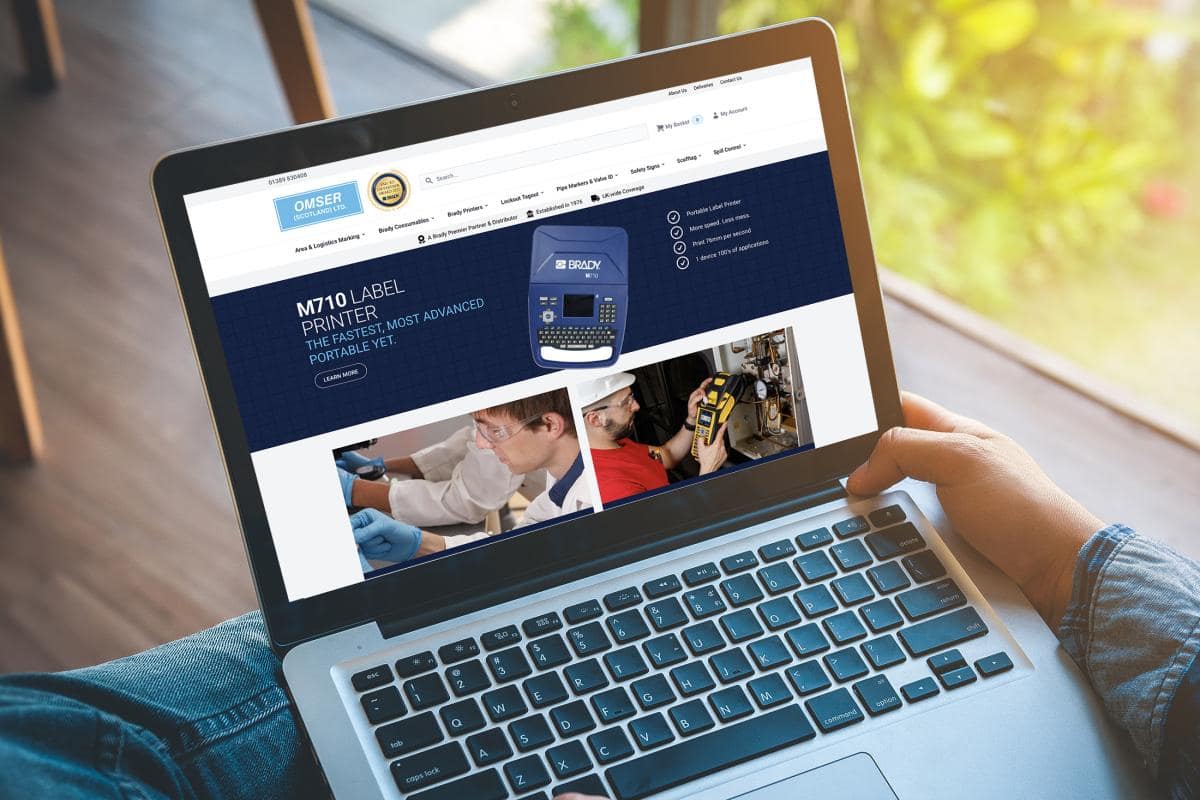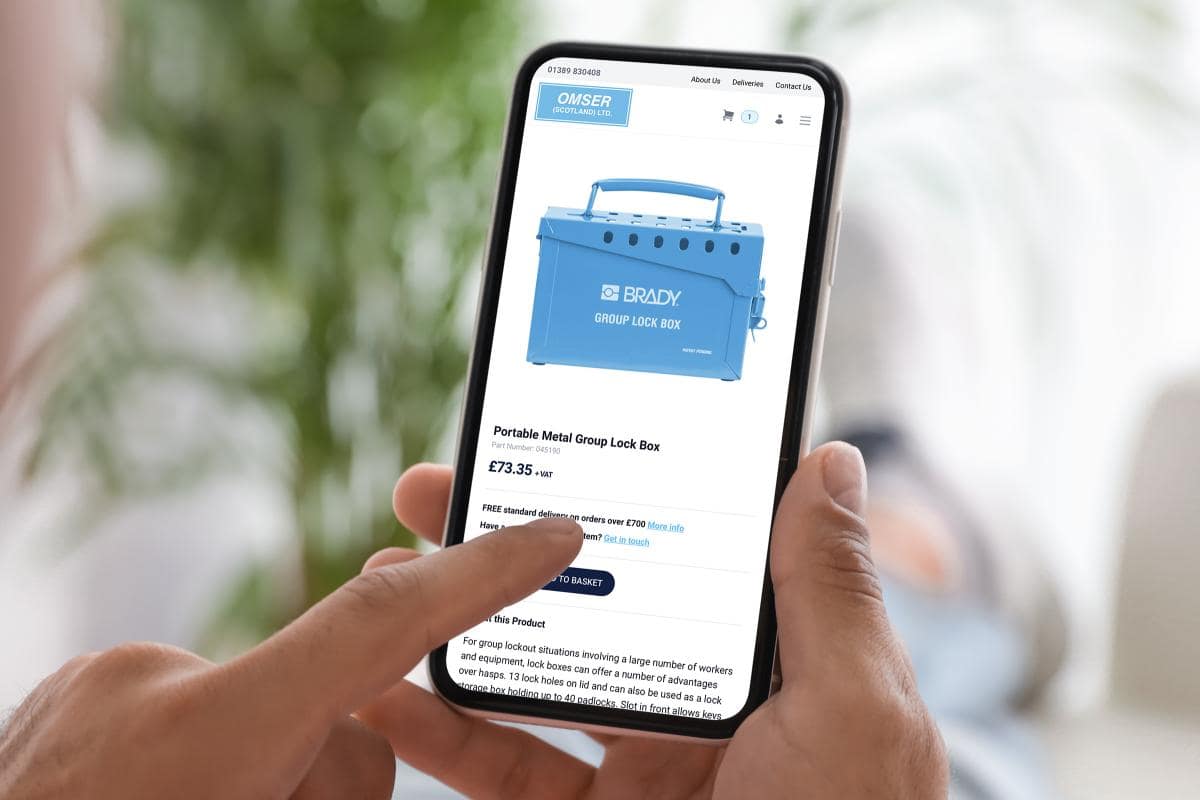 The journey so far...
The website features a large number of products from their partner Brady and adding and amending these was a cumbersome and lengthy process. After some discussions with our lead developer, a CSV import function was built into the website, enabling the client to quickly tweak and then upload the data whenever new products are added, removed or edited by Brady which in turn, saves Omser hours of time and allows them to focus their efforts elsewhere within the company.
Additionally, the client decided their previous website lacked regular graphical updates and additional content to offer customers important information regarding their products and applications. With this in mind, we created the functionality to add supplementary pages along with a hero banner and quick link section to promote any new products or offers that may need to be featured.
Going forward we have agreed to offer additional marketing services for Omser, including the creation of promotional graphics and also the development of content to populate the additional industry / application pages which we included as functionality during the build of the website.
We also anticipate that we will develop the eCommerce functionality as the client requirements evolve and will offer ongoing support and maintenance of the website when needed.
What we've created for Omser...
Ecommerce Websites
Website Development
Website Hosting