How it started...
Reality Kitchens approached Give the Dog a Bone for a web site revamp after finding us via our social media platforms. Their existing Wix website was no longer sufficient, and they wanted to elevate it to a higher standard within a budget that was suitable for them.
With a wealth of experience, Reality Kitchens specialises in designing and installing bespoke kitchens and operate with a best quality kitchen at a realistic price policy. As they do not work from a showroom or tied to any specific brand or supplier they are able to run at a lower cost than many of their competitors and strive to pass these savings on to their customers.
We worked with the client using their existing content as a base to expand on and produce a more comprehensive website allowing customers to see the service offerings whilst ensuring that previous projects were utilised in both a gallery and case study format allowing them to be easily viewed helping the customer to envision their own dream kitchen.
We are confident that the newly designed website showcases a modern and elegant aesthetic, meticulously tailored to ensure optimal performance on mobile devices. The inclusion of a robust content management system allows effortless and flexible website updates to maintain their online presence.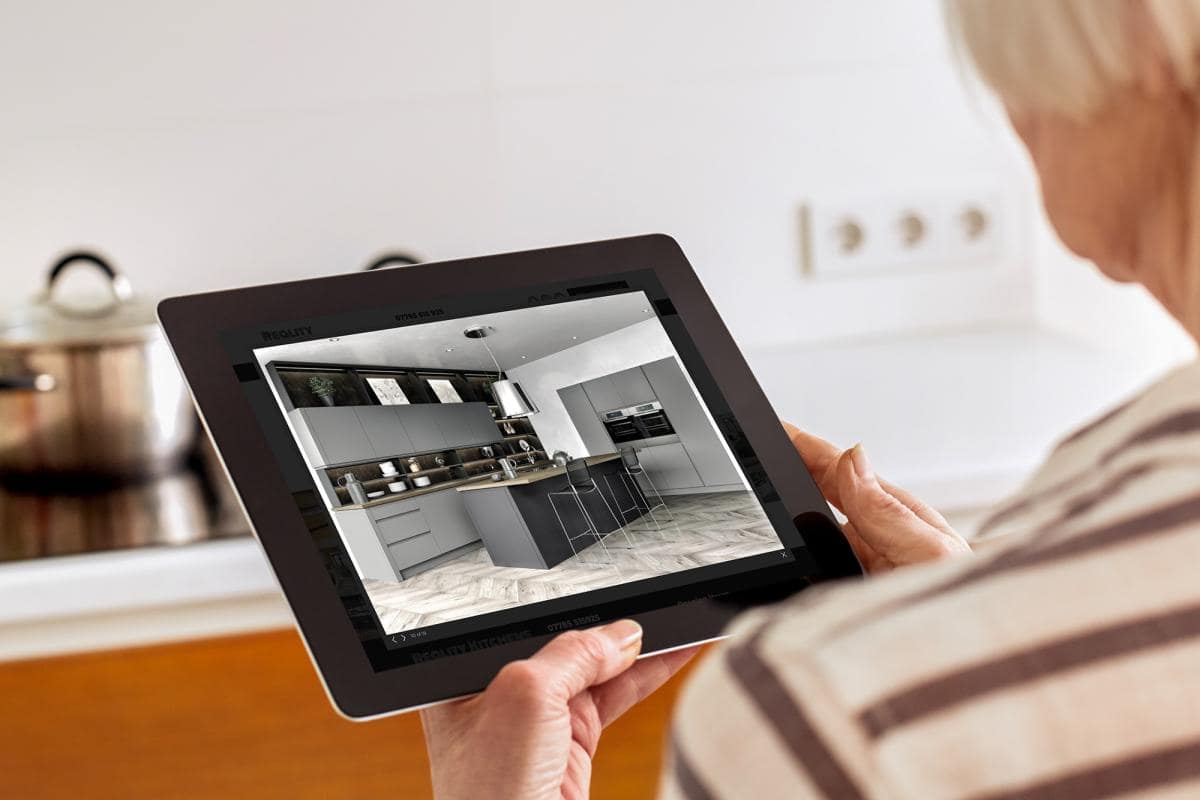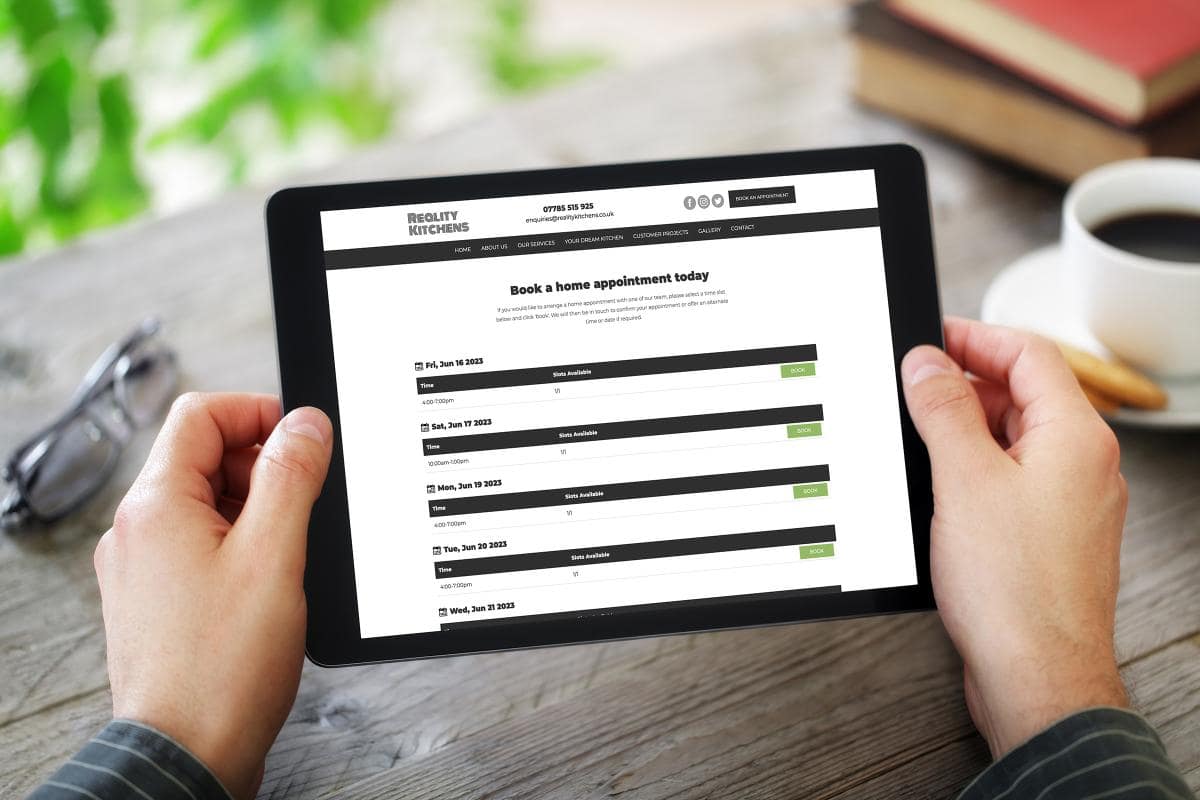 The journey so far...
The client also asked us to incorporate a booking system allowing him to manage his appointments whilst letting customers select a suitable time for them. The booking system can easily be amended to include and remove additional spots allowing the Reality Kitchens team to change during busier and less so periods.
Finally, the client wanted to begin targeting towns and areas locally to them to increase their business reach whilst remaining within budget. With this in mind we began to write content and produce two pages a month to help improve search engine rankings. So far, the website has slowly improved its position and we are confident once we have completed the selected locations that Reality Kitchens will stand proudly on all search engines including Google.
What we've created for Reality Kitchens...
Website Development
Website Hosting
Copywriting Services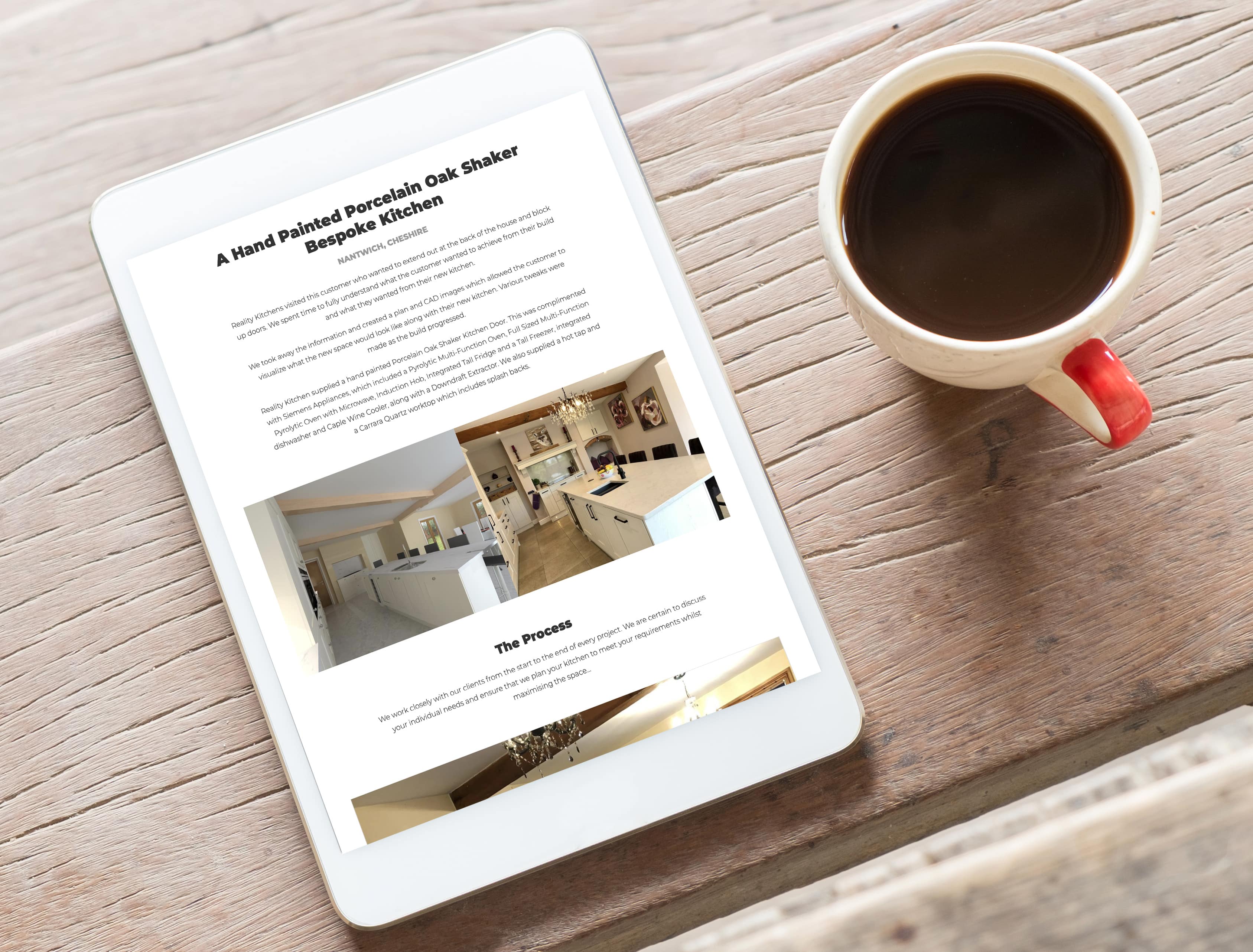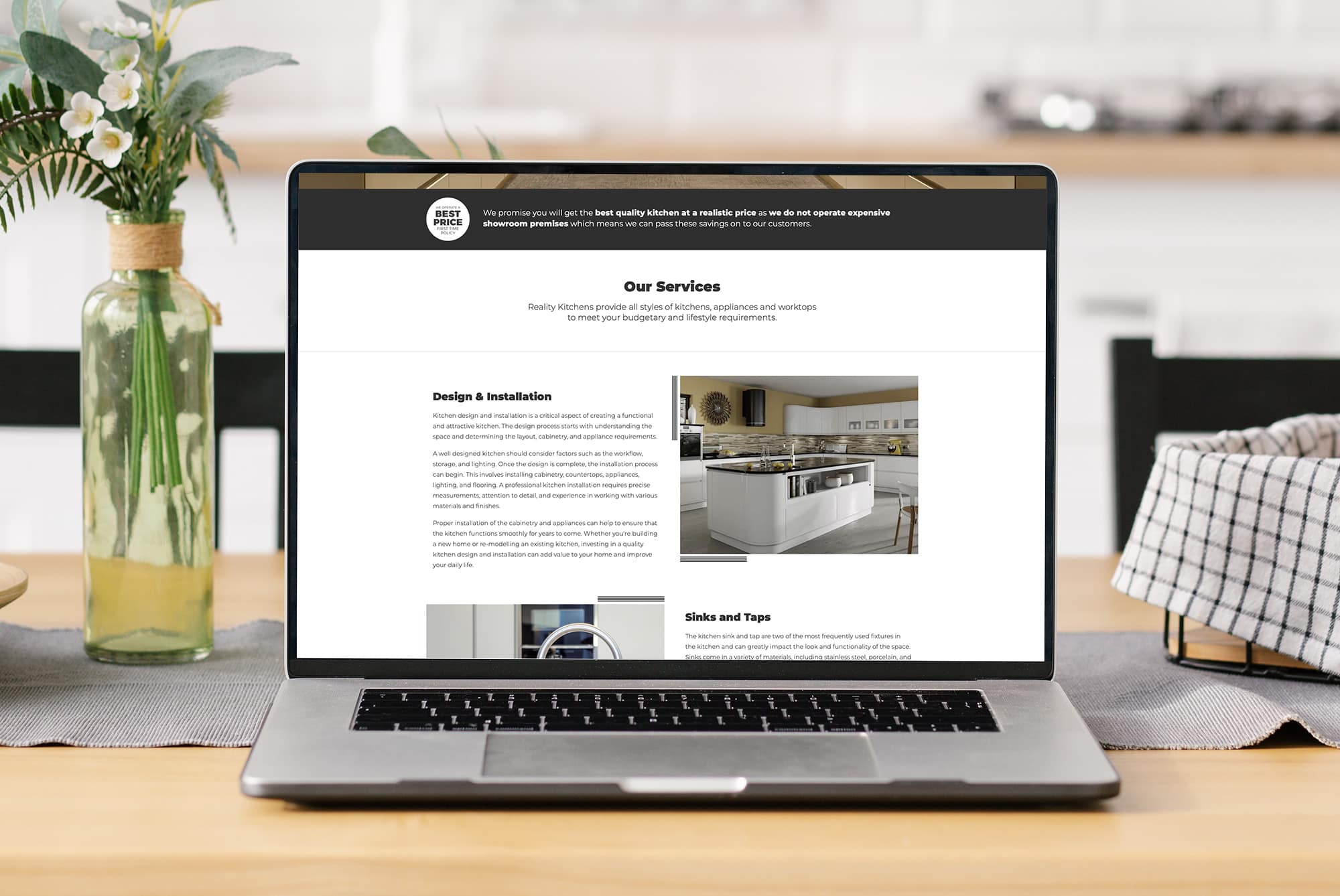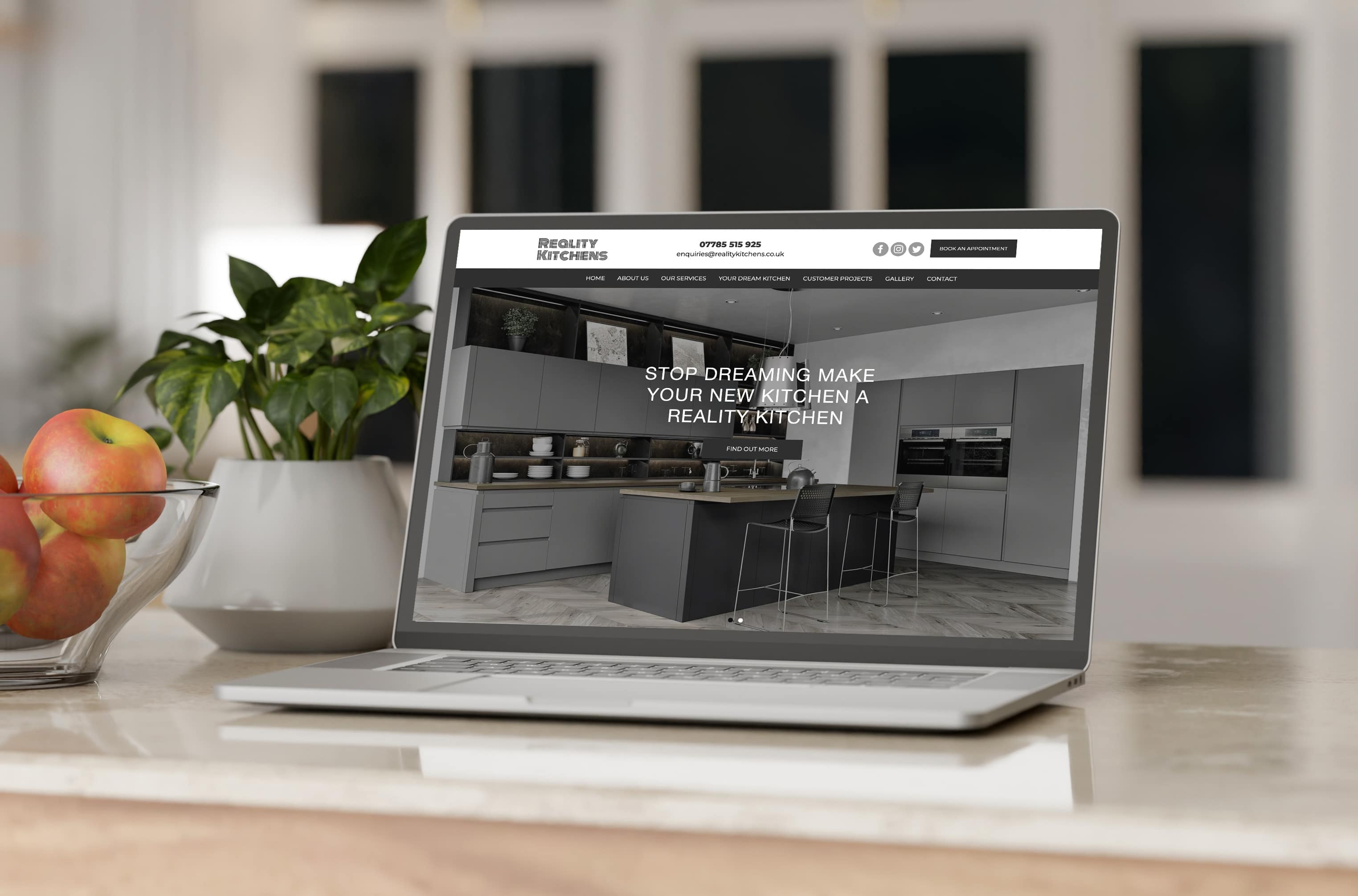 Give the Dog a Bone has truly transformed our online presence with the new website they have built for us. From start to finish, their expertise and attention to detail were evident. The website they designed and built not only looks stunning on desktops but also provides a fantastic browsing experience on mobile devices. I wouldn't hesitate to work with Give the Dog a Bone again in the future.
Andrew | Reality Kitchens