How it started...
Richmond Asset Finance is a reputable broker with 25 years of experience, specialising in financing solutions for plant and machinery vehicles. Our long-standing partnership with Richmond Asset Finance since 2015 has allowed us to develop a wide range of marketing materials, including impactful adverts, engaging flyers, and two distinct web designs. Despite the brand's well-established presence and recognition within the industry, the client has entrusted us with the task of refining the style and colour scheme to align with the business's growth and modern design practices.
Our primary objective in designing the current website was to create a visually captivating, user-friendly, and informative platform that effectively showcases the company's comprehensive range of services. We aimed to encourage potential clients to engage with their offerings and establish a strong online presence amidst a competitive market. As a result, our focus extended to enhancing the website's search visibility, ensuring that Richmond Asset Finance consistently generates quality leads.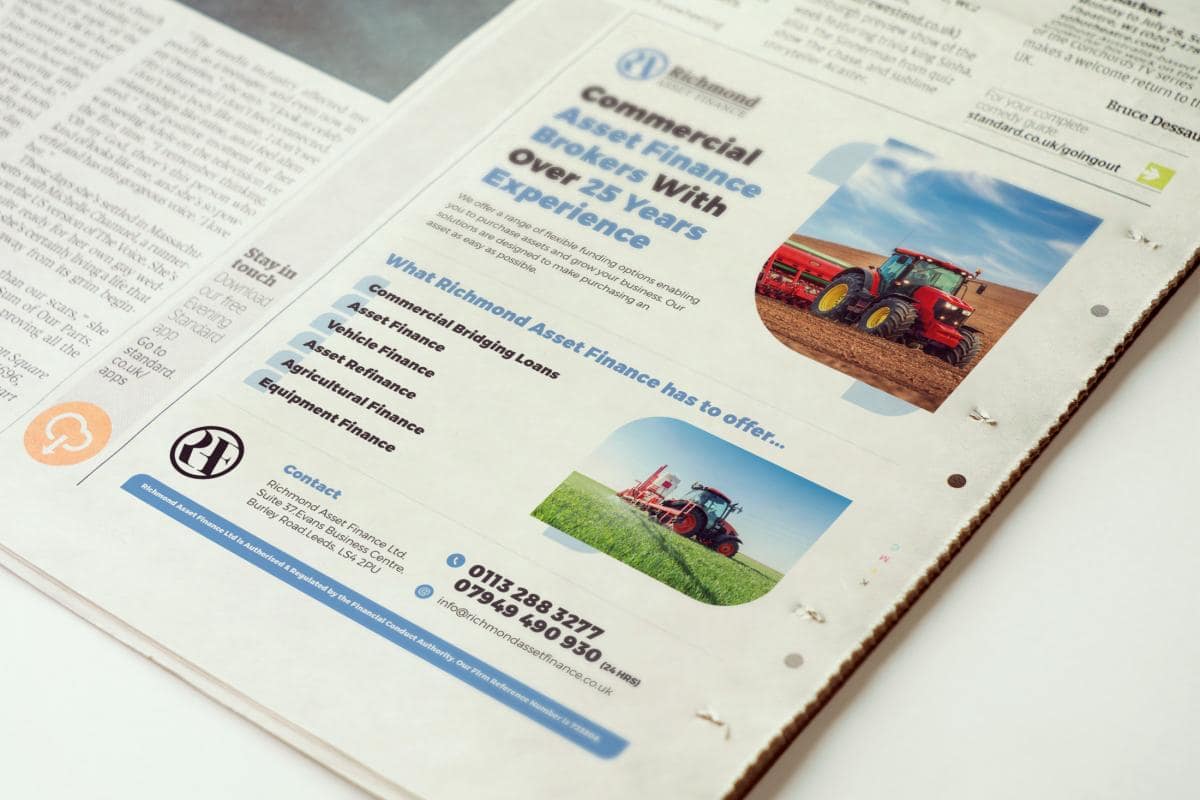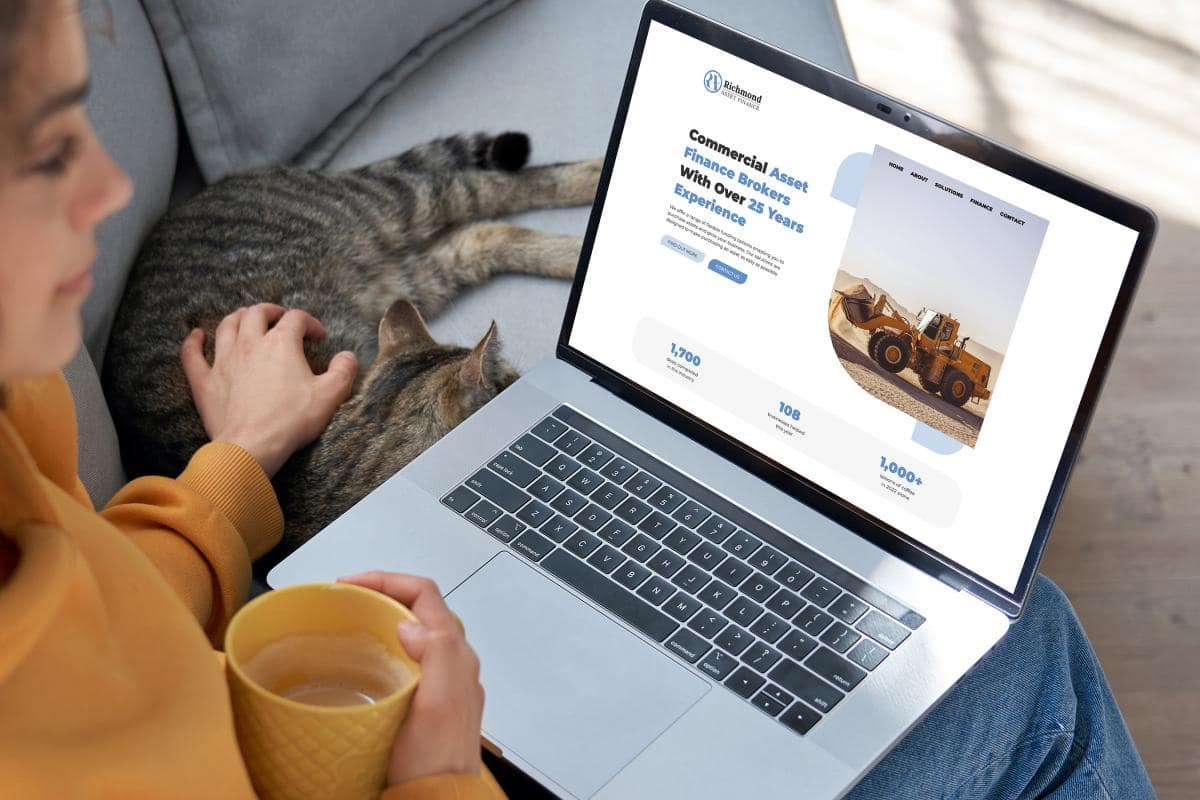 The journey so far...
Over the years, Richmond Asset Finance has frequently relied on us to create compelling advertisements for prominent publications such as Farmers Weekly and Farmers Guardian. This strategic print marketing approach has proven to be highly successful, prompting the client to continually prioritise print solutions as their primary marketing focus.
What we've created for Richmond Asset Finance...
Marketing Services
Website Development
Website Hosting
Search Engine Optimisation (SEO)
Copywriting Services
Business Stationery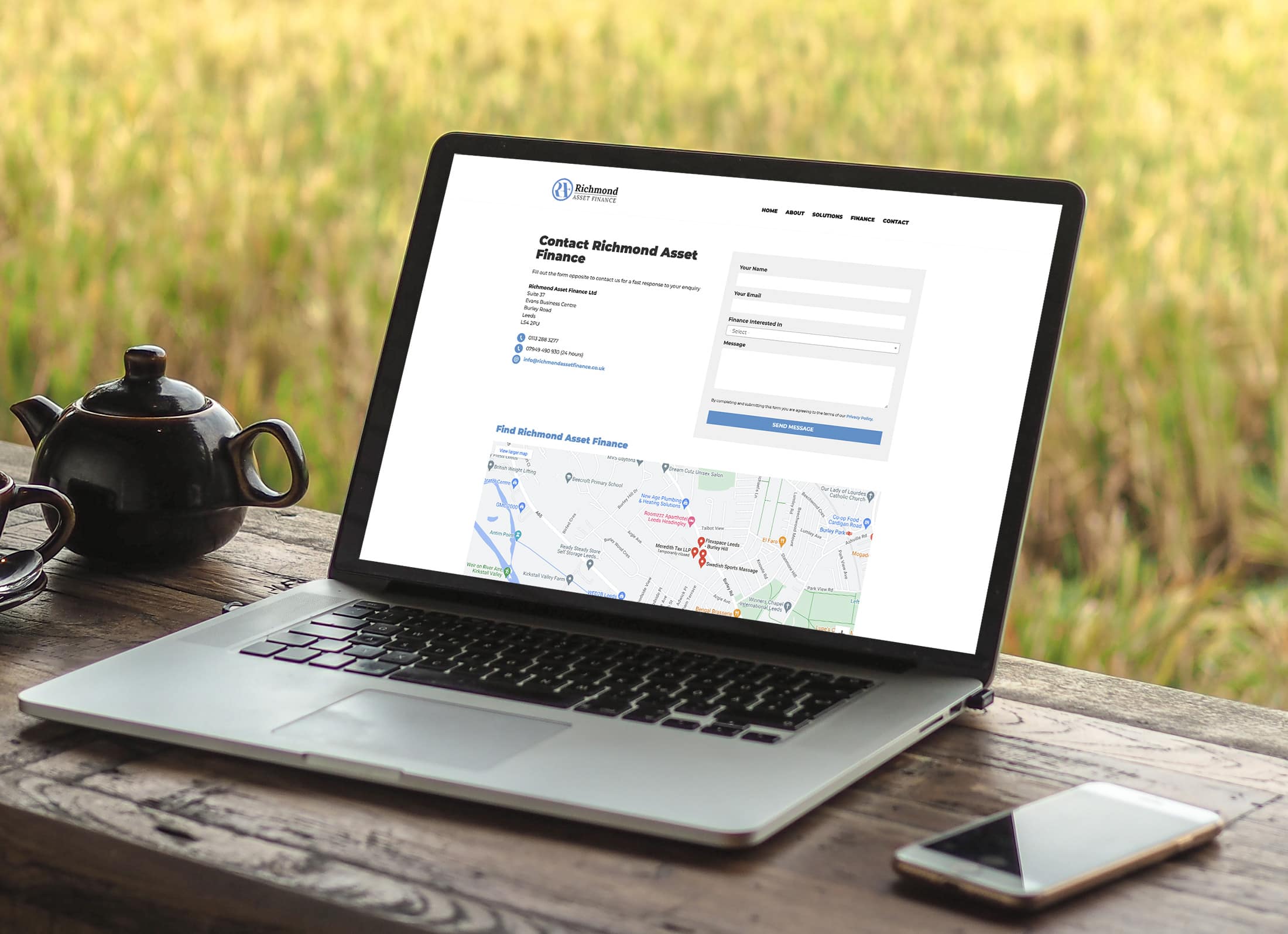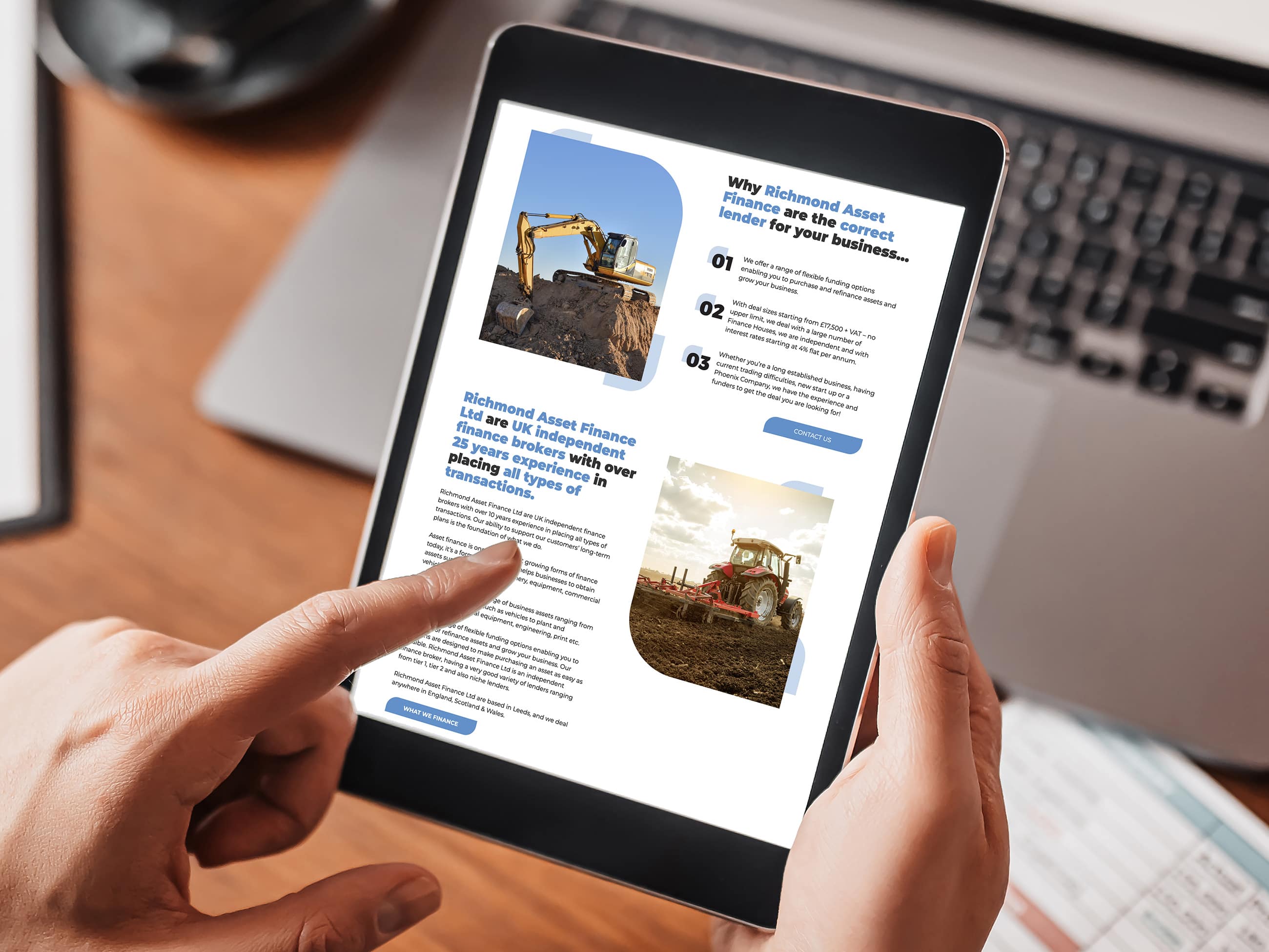 It has been our pleasure dealing with Russ, Richard, Andrew, Paige & Marc over the last 10 years. Absolute 1st class service, along with the ability to 'think outside the box' with their creative minds, which helps beyond belief.
We would not look anywhere else! We are in a competitive field and feel their support over the years has helped us in keeping the edge over others on the marketing side. We would highly recommend GTDAB Ltd.
Rod | Richmond Asset Finance