How it started...
Taylors Optometrists approached Give the Dog a Bone to update their website as it had become dated and needed a refresh. The website wasn't mobile responsive, and the content had been neglected to a point where they didn't portray the services that they offered. 
Taylors Optometrists were looking for a marketing agency to help with the build of their new website and Give the Dog a Bone were referred to them by another one of our clients, and with them having been impressed with the work we completed for them, Taylors Optometrists followed them in having their website created by Give the Dog a Bone.
Taylors Optometrists are local to Give the Dog a Bone, so it was easy for us to meet and discuss the project and how they wanted their new website to look, and more importantly, how they wanted it to work for them.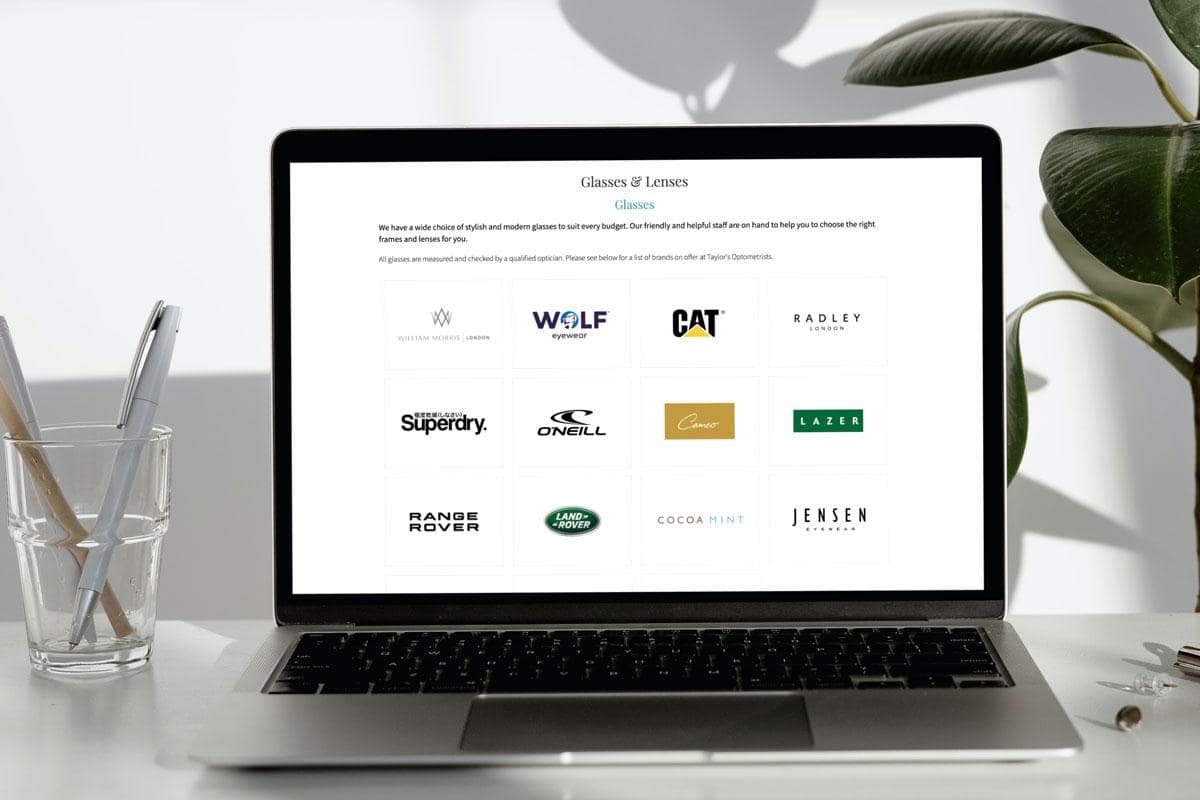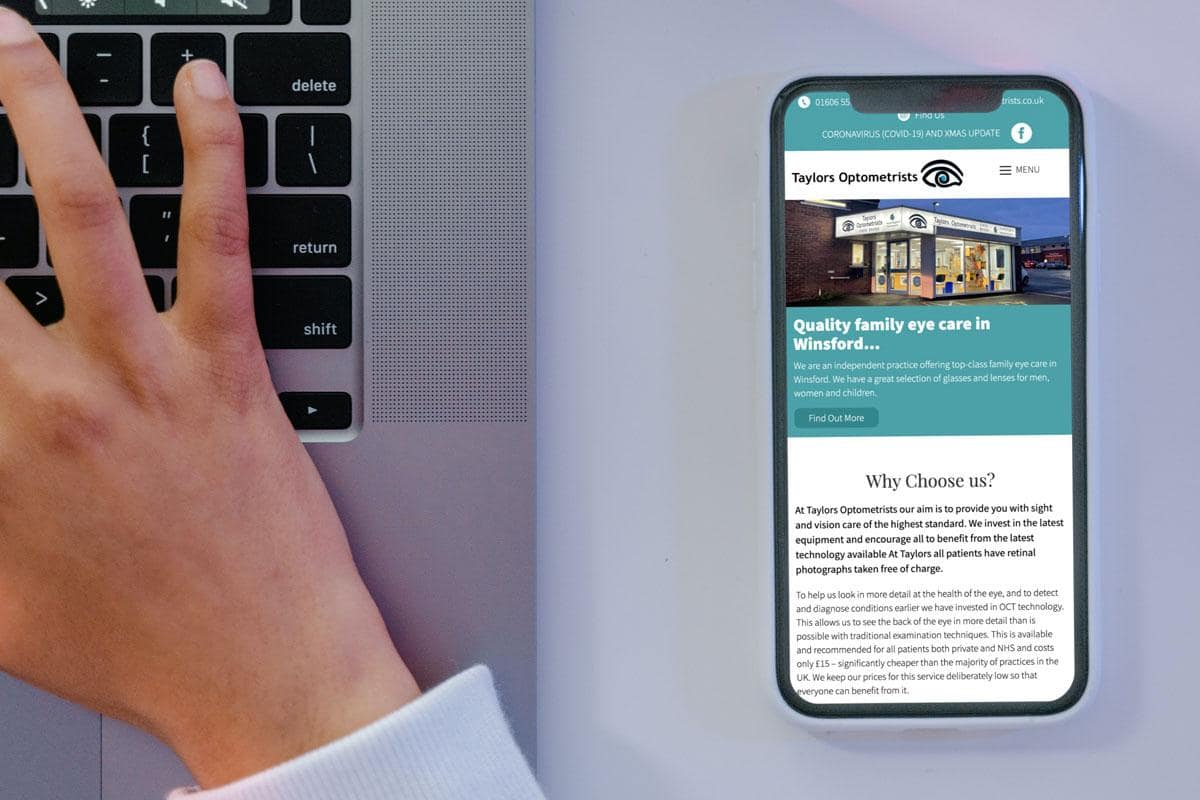 The journey so far...
Due to their website looking dated and needlessly cumbersome, we stripped out the content and took to recreating the website in a responsive framework. This allowed Taylors Optometrists to view the website on both desktops and mobile devices. 
All the content and the imagery had been refreshed for the new website which now gave Taylors Optometrists customers a much wider view of what was on offer at the practice. 
The brands and products available to customers were added to the website to help give more information to Taylors Optometrists customers. 
What we've created for Taylors Optometrists...
Website Development
Website Hosting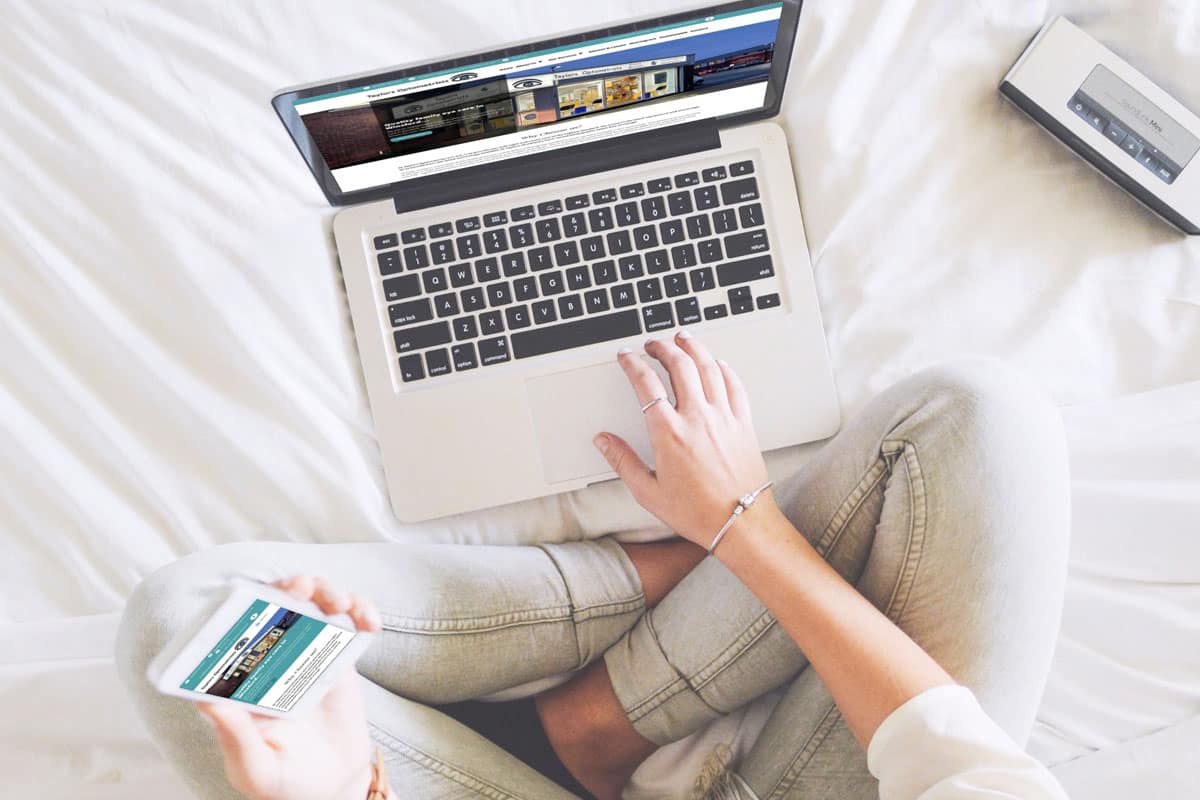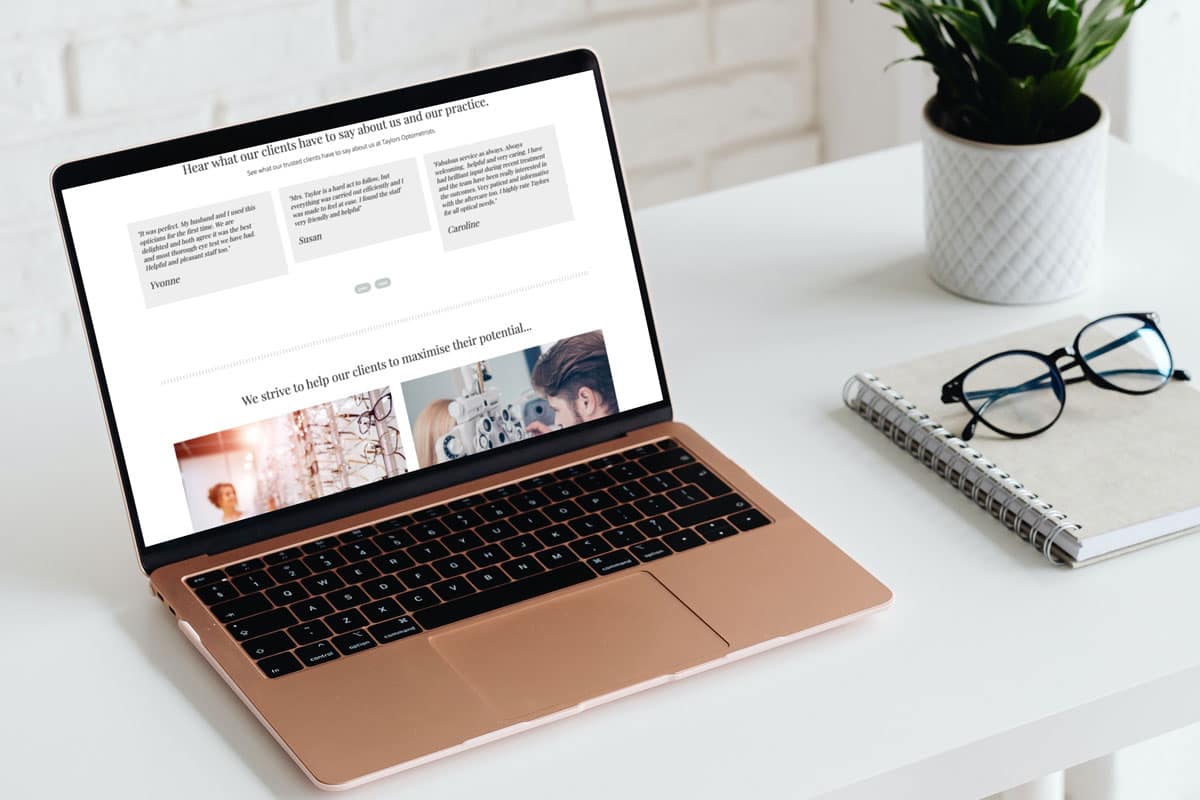 After a difficult experience with a previous web developer I was recommended to Give the Dog a Bone. The experience was great. They took the time to listen to what we wanted and involved me as the design progressed. Always easy to contact and helpful. Happy to recommend.  
Andy | Taylors Optometrists