How it started...
Unit5 Tech is a small to medium-sized company that offers comprehensive IT support services throughout the North-West region. With their impressive 25 years of experience in the field, they have the expertise to significantly enhance your business in terms of efficiency, productivity, and, above all, security.
Although, Unit5 Tech knew they could offer a wealth of experience to their customers, they also recognised they needed to stand out from their competitors with a modern brand. Starting from scratch, they approached us to create a compelling visual identity that would resonate with their target audience, establish trust, and position them as a leading IT support provider in the region.
The first step was for us to develop a logo that reflected Unit5 Tech's professionalism and reliability. After offering a range of designs, ourselves and the client decided that keeping a minimal, sleek but memorable design would keep true to the company's values, mission, and target market whilst beginning to create some brand recognition.
Once the client was happy with the logo we began to build a visually engaging website with intuitive menu structure, highlighting Unit5 Tech's core services. The company provide a wide range of services and so ensuring easy navigating of theses offerings was a priority to the client and so we focused on this firstly.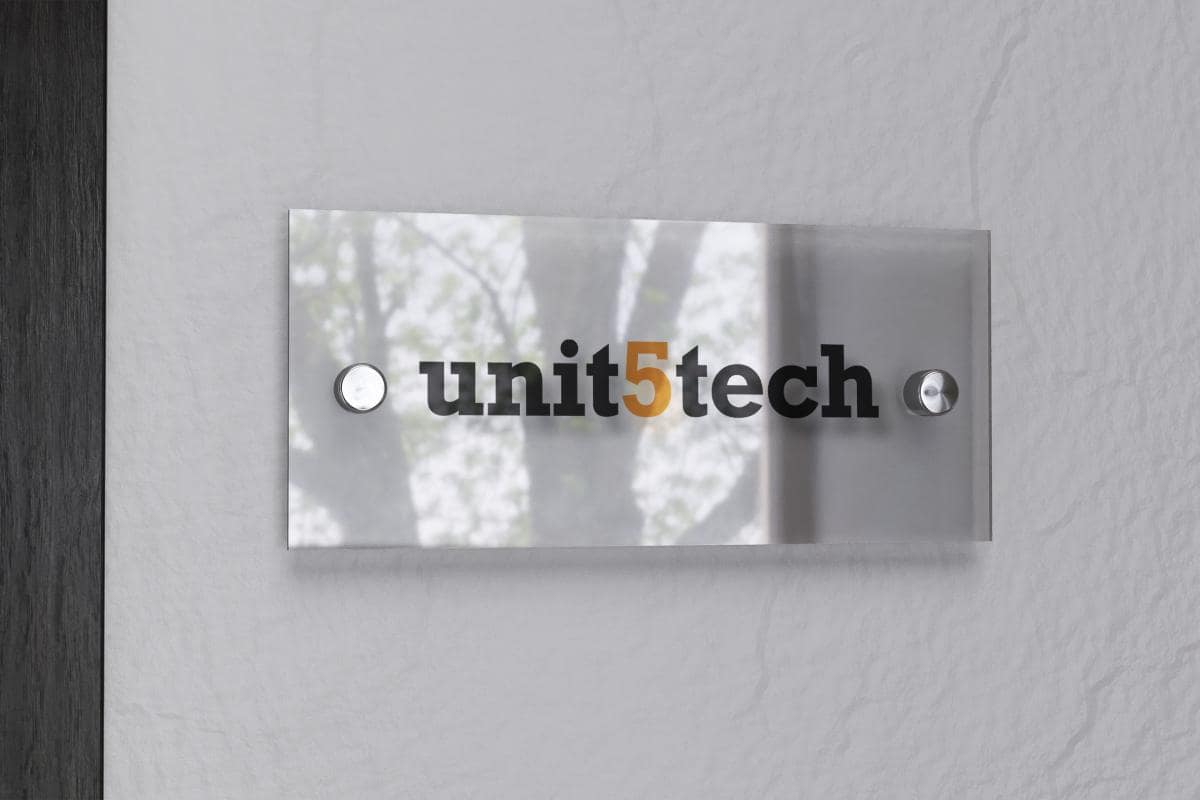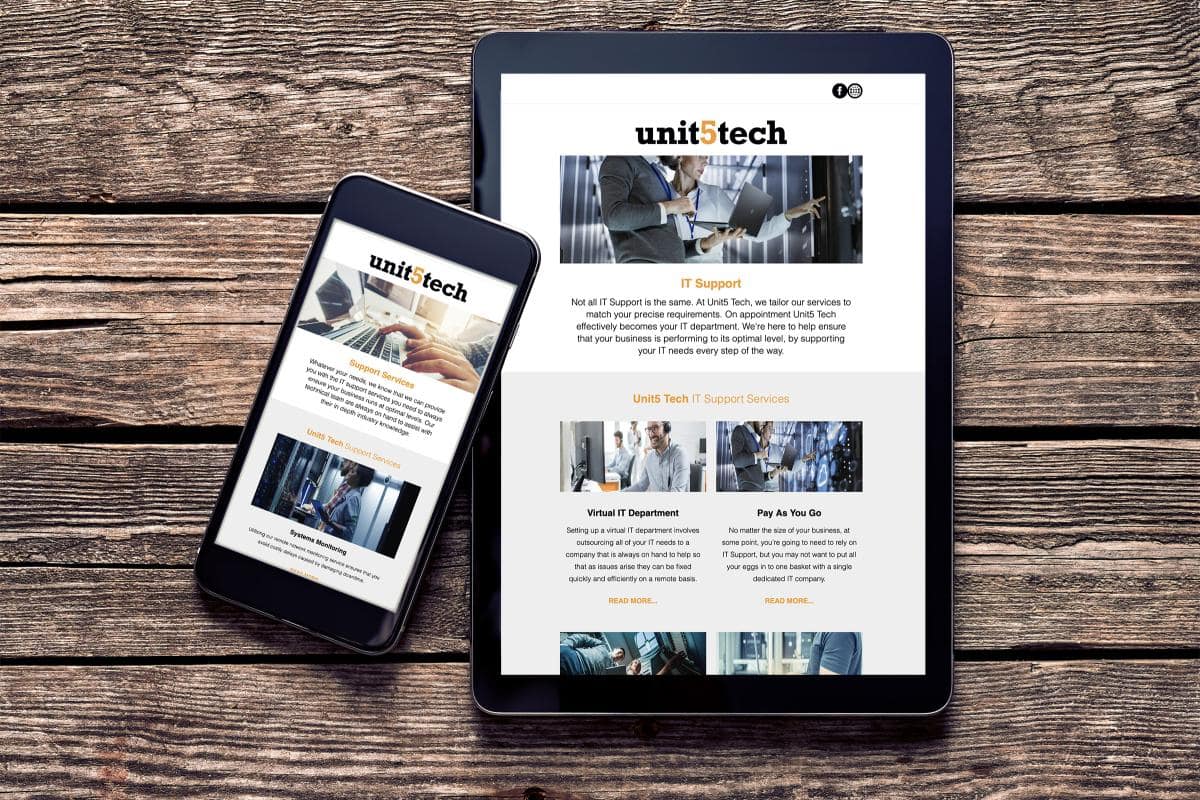 The journey so far...
After the website was complete, the client asked us to help with some early marketing techniques to reach a wider audience and increase brand visibility. Our creative team developed eye-catching print adverts that highlighted Unit5 Tech's key strengths. The advertisements were strategically placed in local business publications to generate leads and drive traffic to the website.
We also implemented an email marketing strategy by producing visually appealing and informative email templates that aligned with Unit5 Tech's new brand identity. The campaigns included targeted content, such as industry updates, services and cybersecurity. The goal was to establish trust, provide value, and encourage recipients to explore Unit5 Tech's services further.
What we've created for Unit5 Tech...
Marketing Services
Website Development
Website Hosting
Digital Marketing
Email Marketing
Copywriting Services
Logo & Brand Design