How it started...
Our relationship with Urban Let began right at the start of their journey. Back in 2017, we were approached by what was then a new upstart company but has since become an established reputable letting and management agent in the Chester area.
Urban Let approached us after a recommendation from an existing client and asked whether we could work with them to produce a brand fitting of their service which was to provide high end accommodation for students in and around the Chester area. We began by developing a strong logo which would become easily recognisable amongst locals and further a field and used this initial step to continue to develop the brand via various mediums such as stationery, flyers and magazines.
All new brands require a comprehensive website to build confidence with prospected customers and clients, so we worked within the initial startup budget to create a themed website fit for purpose and have continued to develop the website as the company has grown including integrating 3rd party property software at request of the client.
In 2023, we have revamped their website to keep inline with the growth of the business. The latest version of the website now boasts a bespoke design tailored to the clients requirements whilst integrating Jupix via the Property Hive plugin. This gave us the opportunity to include additional features whilst allowing us to ensure the now established brand was incorporated throughout strengthening their standing against competitors.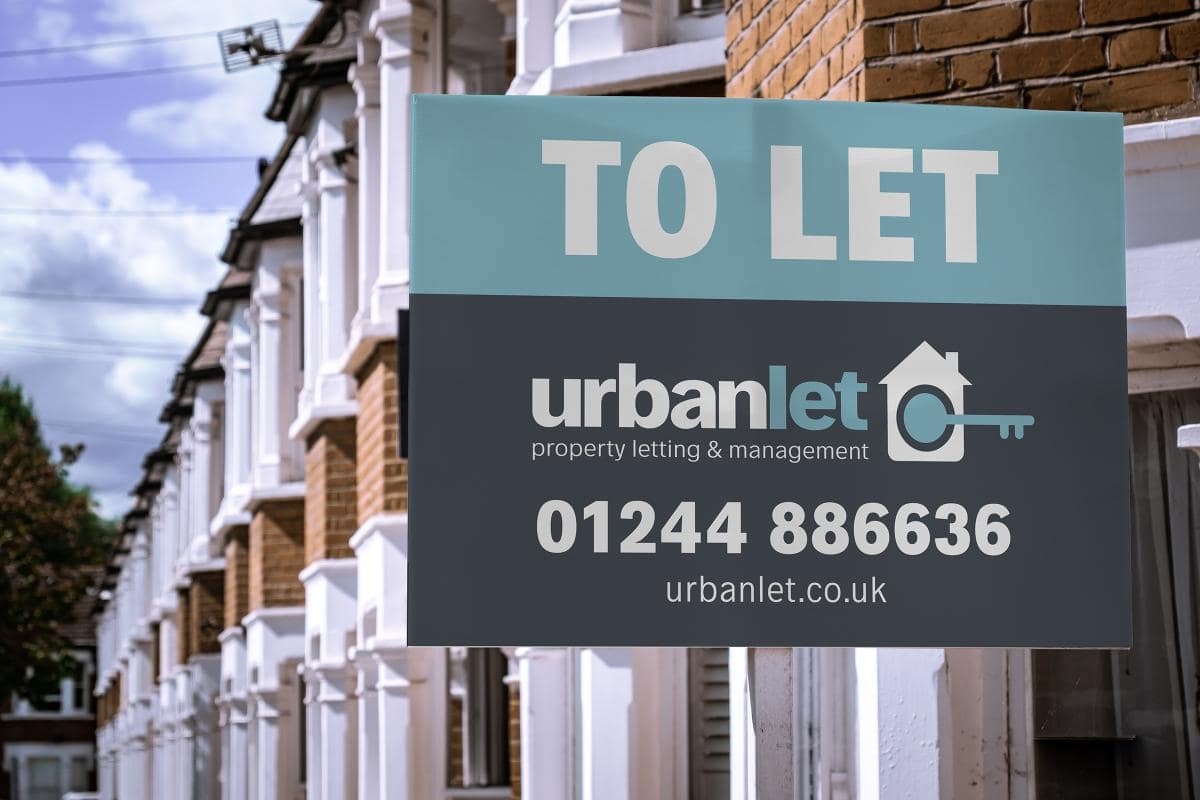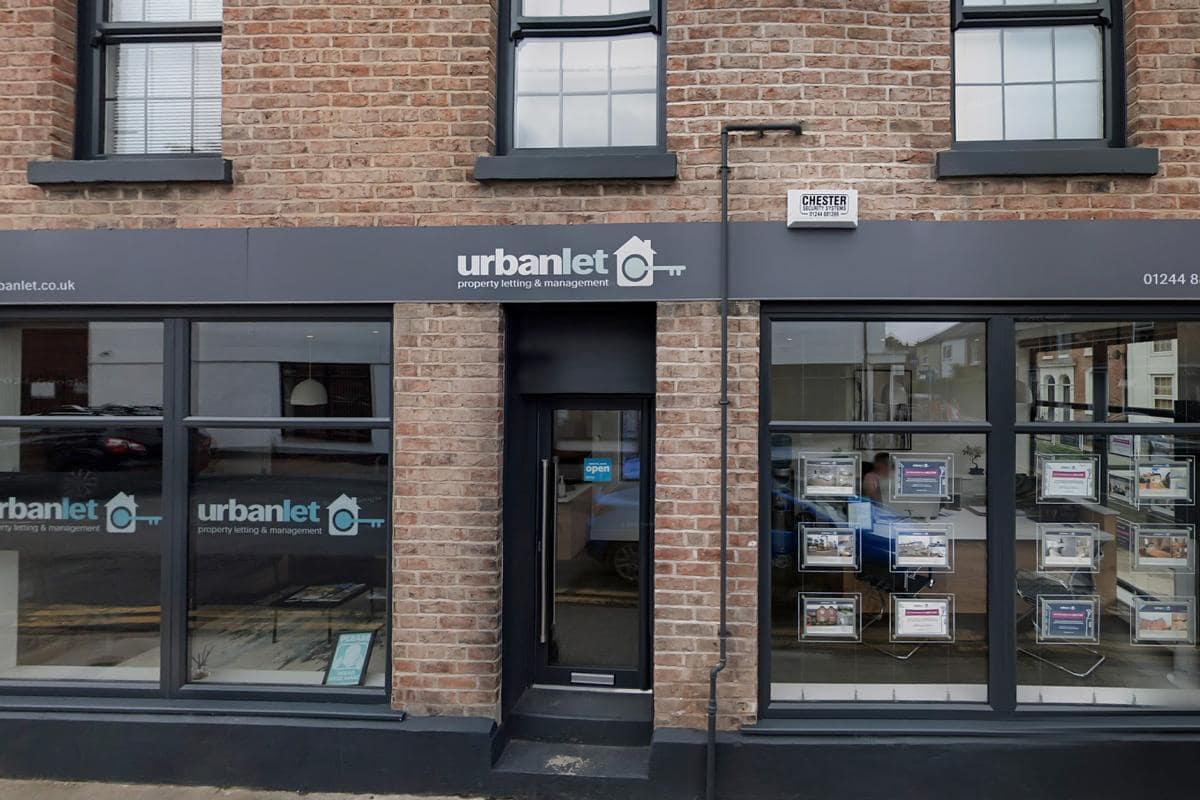 The journey so far...
The client was pleased with the marketing collateral we had produced so far and requested that we also designed the external signage for the shop and also to design and source their 'to let' signs. However, our relationship hasn't stopped there and we have also provided the graphics for their eye catching lightbox displayed in their letting agents office featuring the city of Chester and surrounding areas.
Now Urban Let have grown and offer a wider range of property types for students, professionals and families. We continue to work with Urban Let to maintain and host their website whilst producing additional marketing products and materials on a consistent ad-hoc basis.
As of late 2023, Urban Let became Urban Sale & Let, with the company moving into property sales as well as being a comprehensive letting agent. Give the Dog a Bone helped Urban Sale & Let complete this rebrand by creating them a new logo whilst keeping true to their original branding. The next stage was to complete a rework of their website, including call-to-actions, content changes and incorporating their new company branding.
Once the above was all in place, we moved onto rebranding different parts of their marketing collateral including business stationery, printed brochures and their 'to let' and 'for sale' signage. As ever, it's been an absolute pleasure working with Urban Sale & Let.
What we've created for Urban Let...
Marketing Services
Website Development
Website Hosting
Digital Marketing
Search Engine Optimisation (SEO)
Social Media
Copywriting Services
Logo & Brand Design
Business Stationery
Printed Materials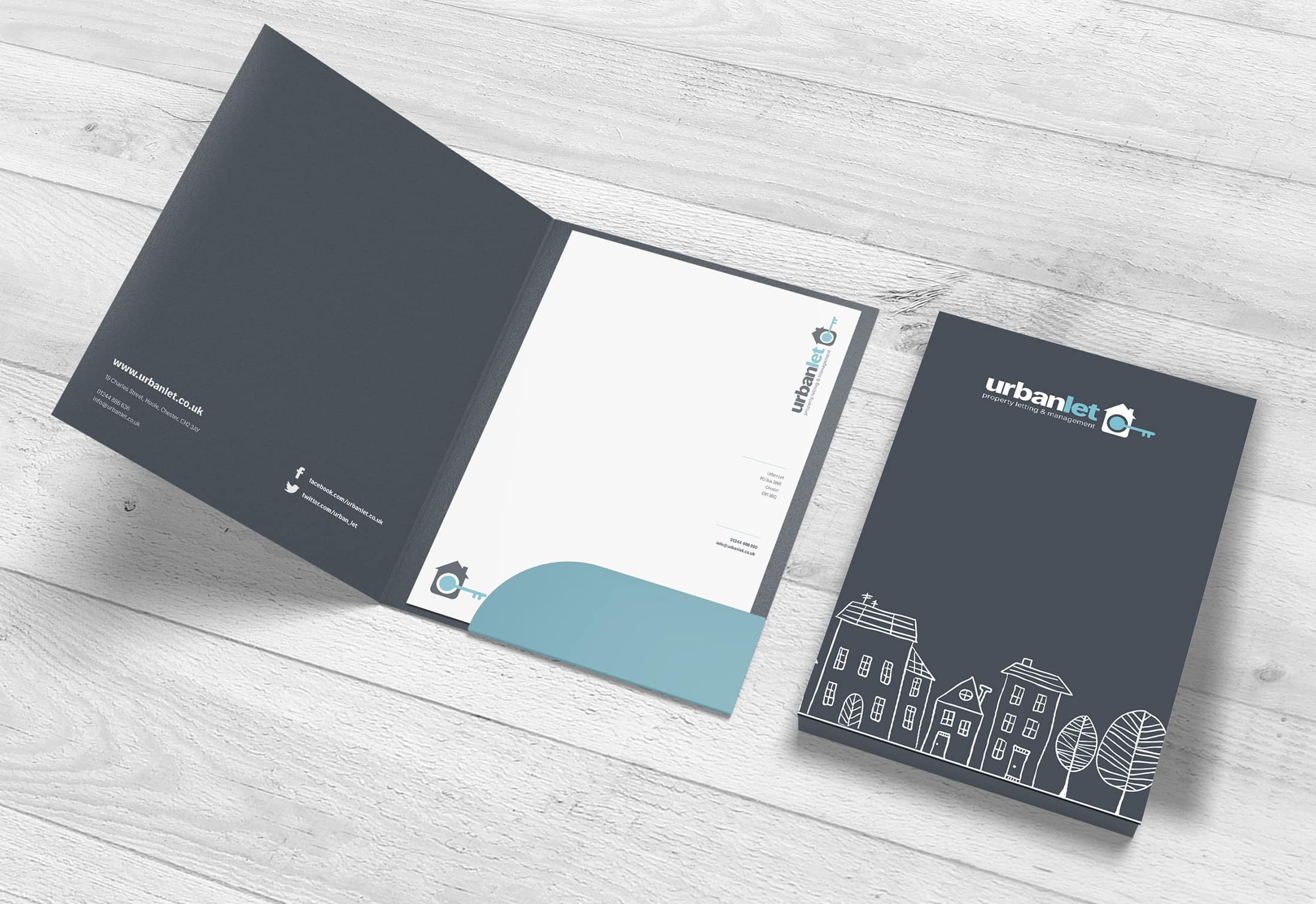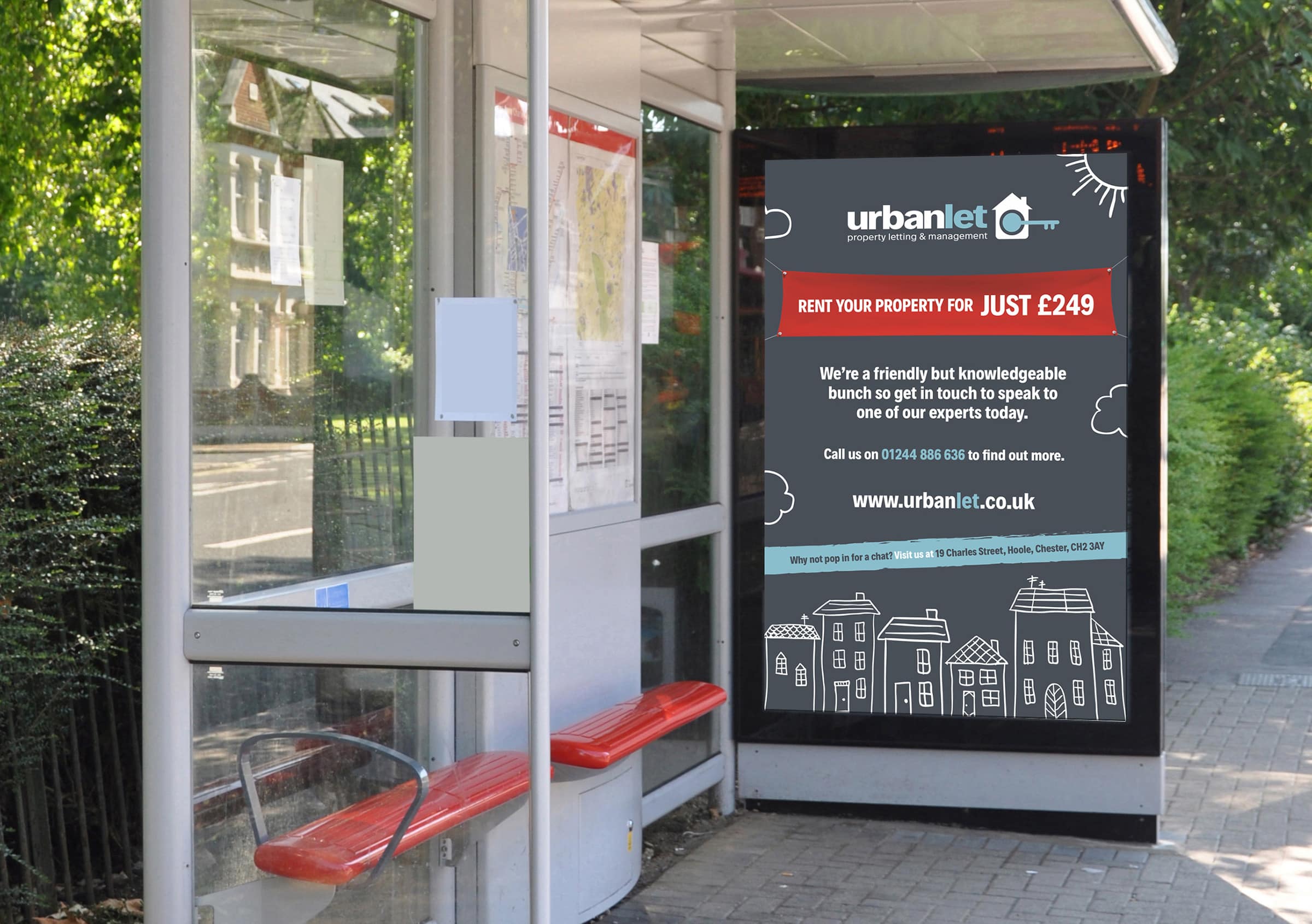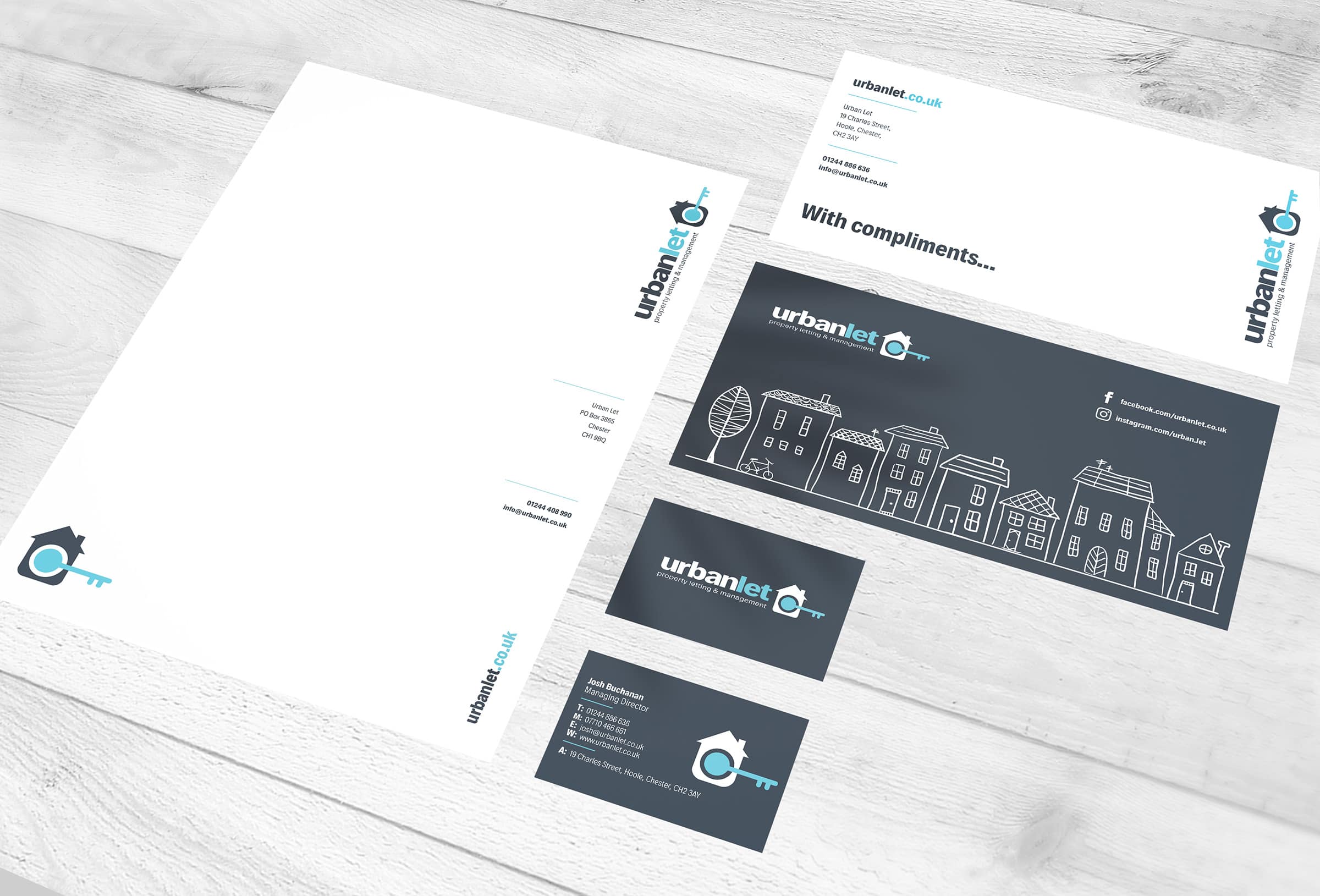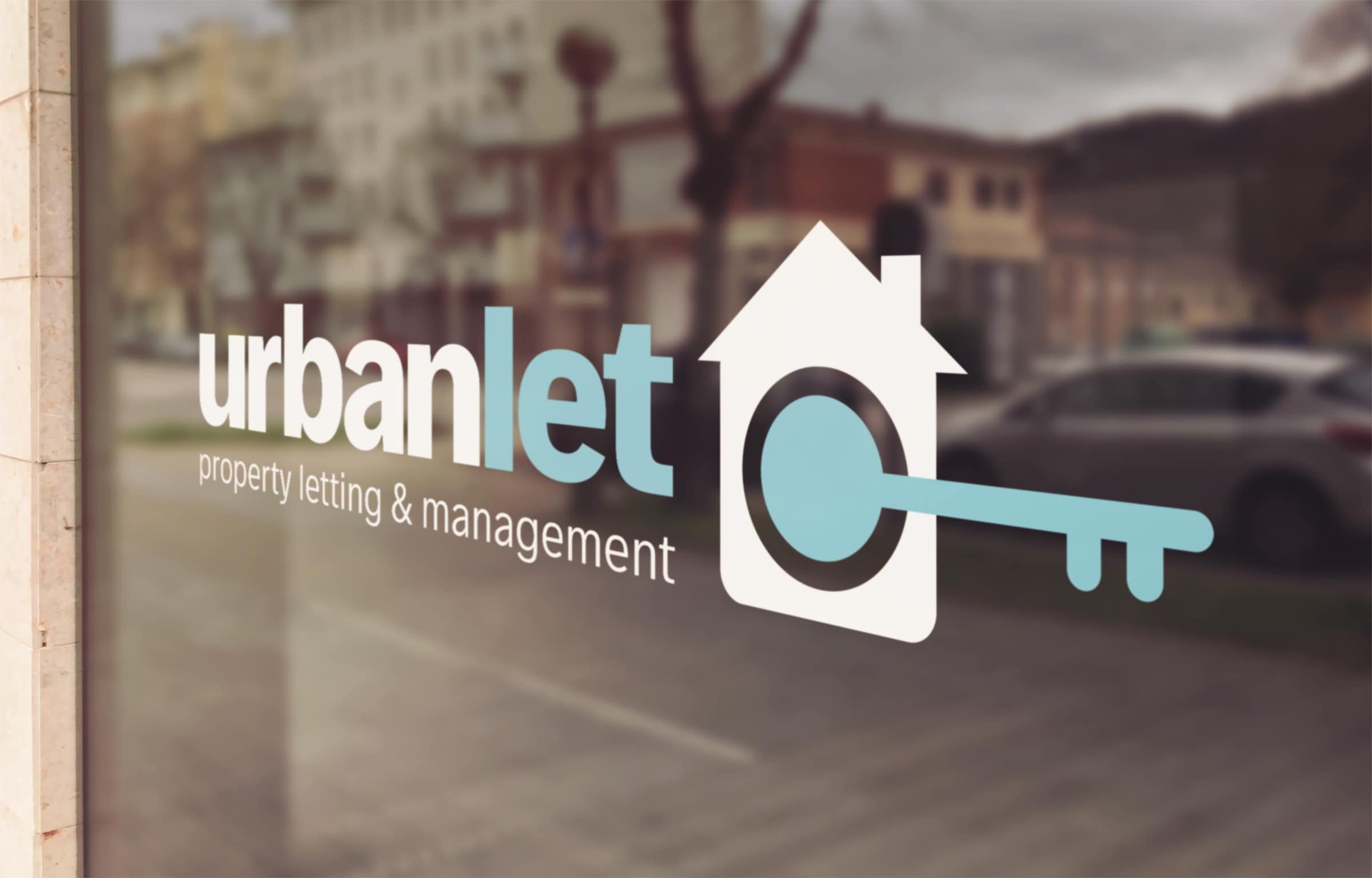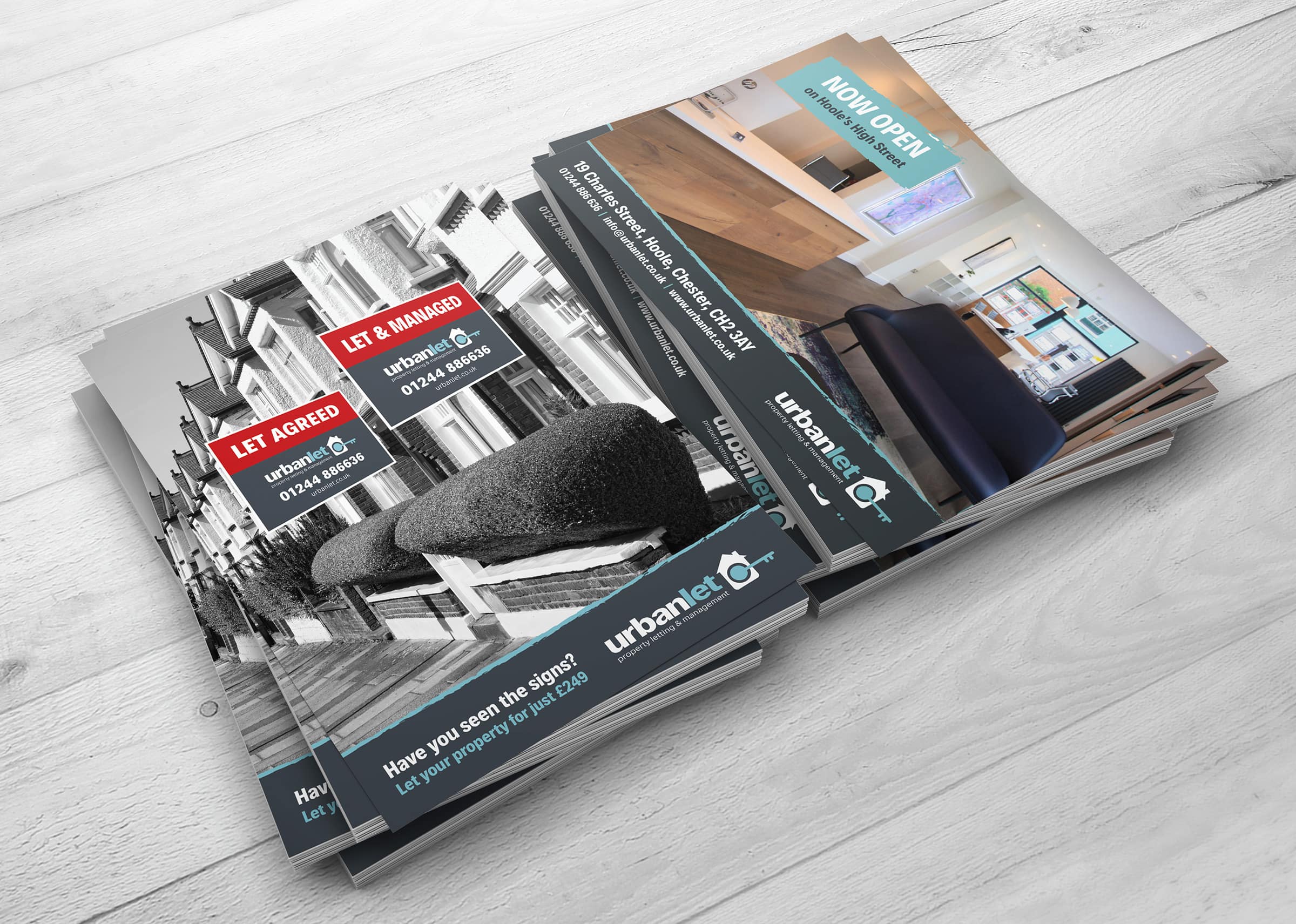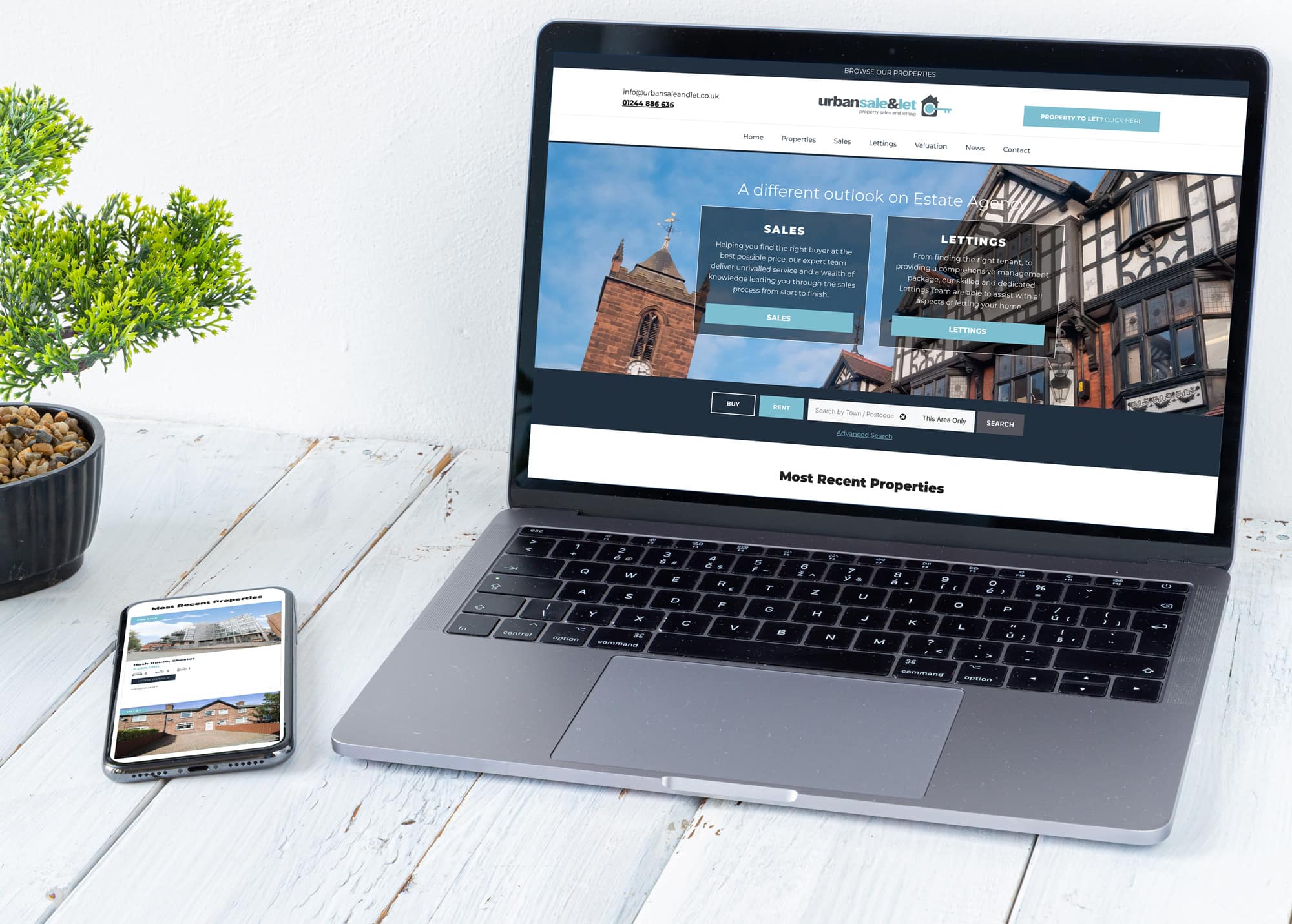 The whole team at GTDAB are fantastic, they have created outstanding marketing material for my business that helps us stand out from our competition. Andrew & Marc are great and very responsive, they create artwork for me in no time at all.
Josh | Urban Let